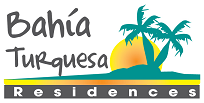 Guanacaste, Costa Rica (PRWEB) September 23, 2014
When travelers are looking for amazing destinations that offer them a variety of choices for dining, activities, and other vacation experiences, they have a number of options at their fingertips. However while the world is full of great destinations, Bahia Turquesa Residences, an expert in outstanding vacation experiences, knows that there are few areas more beautiful than Costa Rica. It is a country that is full of fun and adventure set against the backdrop of breathtaking beaches, rainforests and national parks. Those who will be enjoying Costa Rica this year should be sure to visit Guanacaste, and when they do here are some tips to make sure that their trips are perfect.
1. How to get to Guanacaste: Costa Rica is a great destination for those living in the United States, because, from Florida, it is only a 3-hour-long flight to reach this beautiful country. Travelers can fly into San Jose or Liberia and then take a bus to Guanacaste to enjoy the area.
2. What to do: Costa Rica is full of amazing experiences, and Bahia Turquesa Residences knows most of them can be enjoyed in Guanacaste. Water activities are always a must, so grab the snorkeling gear and enjoy the waves, or spend an afternoon spotting marine life from a boat, which is a memorable experience for travelers of any age. Visiting a nearby park for horseback riding is another great option. Costa Rica is an ideal spot for enjoying the outdoors so make sure to take advantage of all the offerings.
3. Transportation: With all the amazing activities available throughout the area, travelers will want to make sure that they can get around easily. Taxis and shuttles are both readily available to travelers so it should be no problem for them to get around and take part in the many activities that are available in the area. There are also tours available that will take travelers around some of the best sites, both by land and water.
Bahia Turquesa Residences knows that those who visit Costa Rica this year will be in for a treat. With these tips, an amazing trip to Costa Rica can be easy. For more information on unique and memorable trips to Costa Rica this fall, be sure to visit http://www.bahiaturquesaresidences.com/.
###
Phone: (506) 2 670 1326
Email: sales(at)playasdelaspalmas(dot)com