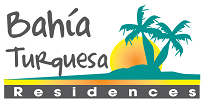 Guancaste, Costa Rica (PRWEB) July 28, 2014
Bahia Turquesa Residences knows that there is always something exciting to do in Costa Rica. This country is a fantastic spot for tourists to explore because there is so much to see and do from canopy tours and bungee jumping to visiting museums and nature preserves. Many of these amazing travel experiences can be enjoyed whenever a traveler decides to visit Costa Rica, but there are also many events that can only be experienced at certain times throughout the year. This August, there are several events and seasonal experiences that travelers are sure to enjoy, and Bahia Turquesa Residences recommends all of them.
1. Fiesta of the Virgin of Los Angeles: Every year, Costa Ricans make a pilgrimage on foot from San Jose to Cartago in honor of the patron saint of Costa Rica. This event will take place on August 2 and is an important religious event in the area.
2. Dia de San Ramon: This religious event happens every year in celebration of Saint Ramon Nonato, the patron saint of children, childbirth, midwives, and pregnant women. On August 31st, San Ramon becomes the center for this event. Locals bring statues of various sizes from several surrounding towns and are carried through the streets in a parade. It is fascinating to see the beauty of the statues as the parade goes through the area.
3. Turtle Nesting: For nature lovers, this is an experience that cannot be missed. Between April and November, several different breeds of sea turtles, including Olive Riddley sea turtles and Leatherback turtles, come ashore to lay their eggs. The sight that many want to see though is the hatching. For the Loggerhead sea turtles, August is when the babies will be hatching and making their way to the ocean for the first time. It is an adorable sight to see and fun for smaller family members as well.
There are many different ways that Costa Rica makes the perfect getaway for many travelers from all over the globe, and this August, Bahia Turquesa Residences is sure that local events will bring great new memories to all that witness and experience them. For more information on travel to Costa Rica, visit http://bahiaturquesaresidences.com/.
###
Phone: (506) 2 670 1326
Email: sales(at)playasdelaspalmas(dot)com