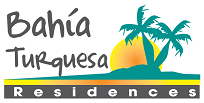 Guancaste, Costa Rica (PRWEB) July 31, 2014
The top Costa Rican vacation providers at Bahia Turquesa Residences know how magnificent a trip to Costa Rica can be, especially for summer vacationers. Over the past few years, the country has risen to be a hugely popular travel destination, with tourism now making up a significant part of the country's industry. While there are many people who have taken advantage of all that Costa Rica includes, there are others who have no knowledge of what this country has to offer travelers, especially American tourists who have the advantage of being only a short flight away. Bahia Turquesa Residences wants to change that by showing travelers everywhere just what this country has for each and every person who wants the perfect vacation experience.
For those who want to experience the wonders of nature, Costa Rica is a fantastic travel destination. The country boasts many national parks and protected nature areas where travelers can experience many different kinds of flora and fauna. By visiting these parks and other nature devoted areas, travelers can experience rare birds, monkeys, butterflies, frogs, large cats and other amazing creatures, along with beautiful plants, flowers, and tropical fruits. Additionally, the area has several volcanoes in different stages of activity, one of the best known being the active Arenal Volcano. Finally, the country boasts several beautiful beaches. Every summer traveler who is longing for an extensive look at the natural world must visit Costa Rica.
However, while Costa Rica does boast some of the world's greatest natural beauties, it is not only a destination for those interested in plants and animals, but additionally for those who want have memorable adventures while they are on their summer travels. In Costa Rica, travelers can engage in a number of exciting activities including rafting, snorkeling, bungee jumping, surfing, swimming, playing beach sports, and taking canopy tours. Bahia Turquesa Residences knows that each thrill inducing activity available will give those visiting Costa Rica memories that cannot be beat, and will help them accomplish exactly what they wanted on their vacation.
Bahia Turquesa Residences reminds travelers that while Costa Rica is the perfect spot for those seeking nature experiences or thrill rides, there is even more to the country, from resort getaways, to history museums. All of these together, plus the fact that Costa Rica conveniently close to the United States, makes the country and easily accessible and extremely enjoyable spot for travelers from the U.S. this summer. For more information on perfect getaways to Costa Rica, visit http://bahiaturquesaresidences.com/.
Phone: (506) 2 670 1326
Email: sales(at)playasdelaspalmas(dot)com