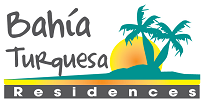 Guancaste, Costa Rica (PRWEB) August 04, 2014
Bahia Turquesa Residences knows that Costa Rica is a fantastic destination for any traveler's needs and is a great spot for everything from beach relaxation to river rafting and from bungee jumping to historical sightseeing. They recommend that all travelers see how Costa Rica can fulfill their destination needs, and they especially hope that those who are interested in seeing different aspects of nature will make Costa Rica their destination this summer. This country is one of the most diverse natural spots in the world, and Bahia Turquesa Residences would like to highlight some of the top ways that Costa Rica is the perfect destination for nature lovers.
1. Animal Life: Costa Rica is home to many fantastic creatures that animal lovers will enjoy seeing. The country is home to nearly 900 bird species, including the beautiful Scarlet Macaw and a variety of hummingbird breeds. Wildcats like Pumas and Ocelots roam here, as well as other amazing mammals like bats, monkeys, and sloths. Many different species of frogs, snakes, and butterflies also call Costa Rica their home.
2. Plant Life: Plant life thrives in Costa Rica. The country is home to 12,000 different species of orchids and boats other beautiful flowers like the parrot flower, and the amazing brunfelsia, a flower that changes from purple to lavender to white as it ages. Costa Rica is also known for the many different kinds of fruit that grow throughout the country. Exotic fruit like Star Fruit, Cainito, Sour Guava, and Noni also grow in this paradise.
3. Natural Sites: Costa Rica is also home to some fantastic naturally occurring sites and landmarks. Among these are the Arenal Volcano, Celeste River, the Tortunquero Canals, the Monteverde Reserve, and Chirripo Mountain. These all make beautiful destinations for wanderers and adventurers who want to put on their walking shoes and see what the area has for them to explore.
With all these natural sights to see all over Costa Rica, Bahia Turquesa Residences knows that it makes the area perfect for experiencing the great outdoors and all the inhabitants that make the country all the more interesting. Costa Rica offers travelers this summer a chance to see the world like they may never see again, and it should not be missed. For more information on travel in Costa Rica visit http://bahiaturquesaresidences.com/.
To view this release in Spanish visit: http://enterateahora.com.mx/prportal/bah%C3%ADa-turquesa-residencias-revela-por-qu%C3%A9-costa-rica-es-un-destino-ideal-para-vacaciones-de
###
Phone: (506) 2 670 1326
Email: sales(at)playasdelaspalmas(dot)com