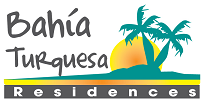 Guanacaste, Costa Rica (PRWEB) September 08, 2014
Costa Rica has become one of the best places in the world to visit during a vacation. It offers a little bit of everything, from fun and adventure, to beauty and art, and everything in between. Any time is a great time to visit lovely Costa Rica, and that no matter when they come, travelers will have a number of activities available for them to enjoy. This September, there are a number of events throughout Costa Rica that will offer a treat for those who visit. Here, Bahia Turquesa Residences recommends some of the best things to catch throughout the month.
1. The Collection: For those who want a great evening out enjoying some wonderful local performance offerings, this play taking place at Teatro 1887. This is a Spanish translation of the 1960's play by Harold Pinter that will be put on by the National Company until the 21st of September. This will offer visitors a great chance to see a magnificent performance while they are on their trip.
2. House and Street Festival: Whenever a traveler visits a new destination, getting involved in local events is a great way to take in the culture and get in touch with the locals. This fun festival will offer visitors the perfect chance to do just that, and it will also give them the opportunity to see some amazing works of art. This festival will showcase the multimedia works of 14 different artists and is sure to be an amazing highlight for any who see it. The festival will be held until September 20th and Bahia Turquesa Residences encourages visitors to check it out.
3. Sushi's Journey: Travelers who are visiting Costa Rica with their families should know that there are fun events and shows for every member to enjoy. This children's show is a great way to bring a bit of extra fun to younger visitors. Families can catch this performance until September 14th at the Juan Enrique Acuna Theater.
Costa Rica always has a number of amazing opportunities for visitors to enjoy themselves. This September is no exception. When visiting, individual travelers, groups, and families can all find something that to make their trip one that they will never forget. For more about Bahia Turquesa Residences, as well as information on great travel to Costa Rica this September, visit http://bahiaturquesaresidences.com/.
###
Phone: (506) 2 670 1326
Email: sales(at)playasdelaspalmas(dot)com