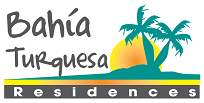 Guancaste, Costa Rica (PRWEB) September 17, 2014
Bahia Turquesa Residences knows that picking the perfect destination for a great travel experience is only the first step to creating a truly memorable vacation. Travelers also want to make sure that they have a variety of opportunities at their fingertips that will allow them to fill the time in their destination with fun and memorable experiences. When visiting Costa Rica in September or October this year, they will have many options and opportunities for extra fun. Here are three of the great opportunities for travelers to enjoy in Costa Rica this fall.
1. Cuatel de la Boco del Monte: Every Monday travelers can visit this restaurant to see live musical shows. For those who want a great night out complete with a great atmosphere, a delicious meal, and some amazing performances, making the time to enjoy a Monday night at this spot is highly recommended.
2. Spas: For those who want to really relax on their trip to Costa Rica, there is no shortage of amazing spa opportunities throughout Costa Rica. Bahia Turquesa Residences says that some of the best are the Alajuela Spas. This region has amazing spas available that are beautiful and often visited because they are near the well-known and magnificent Arenal Volcano. Additionally, there are a number of hot springs in the area. Be sure to take advantage of these spas when visiting Costa Rica.
3. Rainforest Adventures Atlantic Park: Costa Rica is well known for its outdoor beauty, as well as the diverse wildlife that calls this country home. One of the best ways to spend a vacation in Costa Rica is finding ways to see all that the country's natural world has to offer. The Rainforest Adventures Atlantic Park is a great spot to enjoy the outdoors with access to nature trails, canopy tours and a number of other entertainment opportunities. Families especially should not miss the chance to see this amazing park.
Bahia Turquesa Residences knows that entertainment opportunities like the ones listed here are just what travelers need to ensure that they have memorable and thrilling experiences when they visit Costa Rica. Travelers should be sure to take advantage of these great offerings on their upcoming visits. For more information on travel to Costa Rica, visit http://bahiaturquesaresidences.com/.
###
Phone: (506) 2 670 1326
Email: sales(at)playasdelaspalmas(dot)com