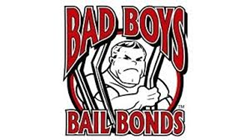 I've been actively participating in bail bonds for thirty years and I've seen both sides of bail
Modesto, CA (PRWEB) October 03, 2013
Bad Boys Bail Bonds is pleased to announce the grand opening of their newest location in Modesto. The new office is located at 1226 H Street, Modesto, CA 95354 and the new phone number for Modesto bail bonds is (209) 774-5584.
In January 1998, President, C. Jeffrey Stanley founded Bad Boys Bail Bonds with a mission to serve the community by providing individuals in all stations of life, including low and moderate income families, an avenue to fulfill their 8th Amendment Right. Since its beginning, the company has grown from three employees to over 160 employees with 7 additional offices throughout Northern and Southern California. Bad Boys Bail Bonds continues to experience a constant surge in growth with revolutionary marketing techniques that has overwhelmed the competition by taking a proactive approach to educating the public about their constitutional rights. Exercise your 8th amendment right! Bad Boys Bail Bonds ensures that justice is served by guaranteeing defendants appear in court. Bad Boys Bail Bonds offers the lowest legally filed premium rate of 7% for attorney client referrals.
Bad Boys Bail Bonds has offices in San Jose, Santa Ana, Oakland, Los Angeles, Modesto, Redwood City and San Diego. Serving all California Counties.
C. Jeffrey Stanley is an advocate for Constitutional Rights. He trusts in the Constitution of this great nation and believes that he is doing his part to promote and embrace the freedoms that we all share.
The Constitution of the United States of America and C. Jeffrey Stanley says, "Know Your Rights? Why? Because Jail Sucks. I am a believer that the our founding fathers created, on behalf of the American people, that our Constitution reads: No laws shall be made that prohibits, favors or opposes anyone's religious choices." He also agrees that a person cannot be arrested for saying what they think. In all protocols, whether positive or negative, the media has the right to present news and opinions. Anyone or any group has the right to assemble in a peaceful manner and to petition the government. This is what exercising our freedoms as Americans is all about.
C. Jeffrey also says: "No one can be forced to make statements that will incriminate them. A person is entitled to due process of law, right? Which means that proper legal protocol must be made from the time of arrest through the outcome. I promote due process. I've been actively participating in bail bonds for thirty years and I've seen both sides of bail. Adherence to the law is crucial both in the judicial and bail processes. " I've made it my business to ensure that our clients appear in court and provide every reassurance that if they miss their court date, my team will help them find their way back to support the judicial process and make certain that their welfare and freedoms aren't harmed."
To learn more about Bad Boys Bail Bonds call 1-800-BAIL-OUT or check out these links:
Bounty Chase: ITunes: https://itunes.apple.com/us/app/bounty-chase/id702997849?mt=8
Instagram: #BADBOYSBAILBONDS #REPTHEBAD #BBBBMAMA
Online Store: http://www.badboysbailbonds.com/products-page/
Website: http://www.badboysbailbonds.com/
Twitter: https://twitter.com/BBBBMama
Facebook: https://www.facebook.com/pages/Bad-Boys-Bail-Bonds/194146847292578