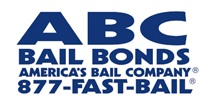 We offer payment plans because we want to make the bail solutions we offer are manageable for our customers. That why we offer Simple. Bail Bond. Solutions.℠
Newark, NJ (PRWEB) May 11, 2015
Newark bail bonds companies should be chosen carefully. ABC Bail Bonds in Newark serving all of New Jersey and Pennsylvania offers compassionate agents who treat their customers with dignity and respect while also helping them with a fast jail release. They are pleased to announce the launch of their new video review of ABC Bail Bonds. People looking for reviews of ABC Bail Bonds and people who are looking for a bail company they can trust are encouraged to view the video. "When people need a bail bondsman it is usually a trying time. We understand that people aren't used to dealing with people being arrested so we do everything we can to help them through the process," says Jonathan Yellin of ABC Bail Bonds in Newark.
The video review of ABC Bail Bonds highlights their size as well as their commitment to great customer service as well as payment plans being available. With over 40 agents they have the ability to bail out multiple people in multiple jails simultaneously which smaller companies cannot do. ABC serves all of New Jersey and all of Pennsylvania from 10 offices located in both states. "We offer payment plans because we want to make the bail solutions we offer are manageable for our customers. That why we offer Simple. Bail Bond. Solutions.℠"
Warrant checks in Newark are available from ABC Bail Bonds. People can go to their website and enter their information into the warrant check form or they can get the ABC Bail Bonds App which also includes a warrant check feature. "The uncertainty of not knowing whether or not you have a warrant can be stressful. We can help people know whether or not they have a warrant for their arrest. If they do have a warrant we can work with them to get it taken care of through the bail bonds process," says Yellin.
Inmate locator and inmate finder searches in Newark are also available from ABC Bail Bonds. There are a lot of jails in New Jersey and Pennsylvania and sometimes people don't know where their loved ones are being held. If they do know where they are being held, sometimes they don't know the conditions to secure their release from jail. "We help people figure where their loved ones are in custody and what the bail amount is. Then we walk our customers through the process so we can get the person out of jail fast," says Yellin.
From their office in Newark, NJ, ABC Bail Bonds covers all of North Jersey including Essex County, Passaic County, Union county, Bergen County and Hudson County providing bail bonds services in cities such as Newark, Paterson, Elizabeth, Hackensack and Jersey City. "If you need bail bonds in Newark or anywhere in New Jersey we can help. We have the most comprehensive coverage and a large number of agents, we provide the fastest jail release available," says Yellin.
To learn more about ABC Bail Bonds please visit their new website that was just launched last month. On the site people can learn about the history of the company as well as read other reviews from happy customers. To speak with an experienced bail bondsman immediately please call (877) 327-8224. With over 40 agents their team is available 24/7. Jonathan says, "Call ABC First….Get Out Fast!"
ABC Bail Bonds Inc
16 Green St
Newark, NJ 07102
(973) 621-8050
abcbail.com