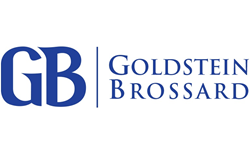 it is overwhelmingly apparent that there is a severe lack of quality bail bonds SEO providers available
Las Vegas, NV (PRWEB) February 09, 2015
Bail Bonds SEO experts at Goldstein Brossard are the premier provider of search engine optimization services for bail bonds companies according to their customers. They have recently signed on to be one of the exhibitors at the 2015 Winter PBUS Conference in Las Vegas. "We thought it would be a good idea to go the bail conference in Las Vegas this year because it is overwhelmingly apparent that there is a severe lack of quality bail bonds SEO providers available," Tony Brossard, VP of Sales and Goldstein Brossard. They are offering a no cost consultation and complete web presence evaluation to attendees of the bail bonds conference.
Bail Bonds SEO webmasters at Goldstein Brossard represent one of the largest bail bonds companies according to Tony. "We have the skill and experience required to achieve the results we desire for our customers. It sounds funny to say, but what differentiates us from other bail bonds SEO companies and other bail webmasters is that we actually do the work." Goldstein Brossard currently has page 1 rankings in over 100 cities in the United States according to Brossard.
SEO for bail bonds companies is an art and a science according to Dan Goldstein, Director of SEO at Goldstein Brossard. "The reason we are so successful is because we understand the bail bonds industry inside and out, which means we also know what potential customers are searching and how to get the most calls for our customers. Being the best nuts and bolts SEO company around is really only half of the challenge."
Goldstein Brossard is holding a drawing at the 2015 Winter PBUS Conference for an IPad Mini. People who enter the drawing will qualify a chance to win the IPad mini in the drawing help at 3:00 on Tuesday, February 24, 2015. The bail bonds company owner that wins must be present at the conference to obtain the prize. Some restrictions apply. Visit the Goldstein Brossard exhibitor booth at the 2015 Winter PBUS Conference to enter and learn more.
In addition to being a premier provider of bail bonds SEO, Goldstein Brossard also provides search engine optimization services to criminal defense attorneys. "We help some of the most respected criminal defense law firms by providing the best attorney SEO available." Goldstein Brossard has achieved page one rankings on Google and Yahoo for thousands of highly relevant criminal defense related search phrases according to Dan Goldstein.
To learn more about Goldstein Brossard or their attorney SEO or Bail Bonds Company SEO offerings please visit their website. If you are attending the 2015 Winter PBUS Conference please visit their booth in the exhibitor hall to register for a chance to win an IPad Mini. People who are interested in an immediate consultation about improving their bail bonds SEO presence should call (408) 625-7360.
Goldstein Brossard
8 Hangar Way
Watsonville, CA 95076
(408) 625-7360
goldsteinbrossard.com