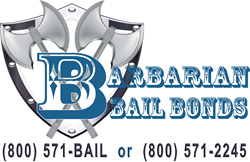 Nothing is as important to us as client satisfaction.
Orange County, CA (PRWEB) June 29, 2015
Barbarian Bail Bonds, a top-rated Fullerton Bail Bonds company at http://www.barbarianbb.com/, is proud to announce a significant milestone in its local search efforts: three new reviews on Google+ local for the month of June.
"While outsiders might not consider this a significant milestone, those who live and work in the bail bonds industry know how difficult and significant it is to get just one review in a month, let alone three reviews," explained Francisco Cobo, owner of Barbarian Bail Bonds. "We recognize that today's clients often go first to the Internet, and so we are really proud of our positive reviews on Google+ now that we have topped six reviews with three new reviews in June 2015 alone."
As part of the company's strategy, it has launched new local pages for both Fullerton and Santa Ana. To review the Fullerton bail bonds page, please visit http://www.barbarianbb.com/fullerton-bail-bonds/. There one can find out about local bail bond services offered to Fullerton and nearby communities such as Santa Ana. The company's Google+ local page can be found at https://plus.google.com/u/0/102564922400556564886/about.
Components of Local Outreach
The company is utilizing "word of mouse" to spread the word about its unique Bail Bonds service: it comes to the client's home, if necessary, to conduct the required paperwork for a bail bonds contract. "Word of mouse," of course, refers to using Internet sites such as Google+ or Yelp to communicate with client, as well as blogging on the site itself. Local review sites are increasingly important before and after a bail bonds experience: before, in order to read reviews when choosing a service, and after, in order to share one's positive (or negative) experience via social media. Situated in Orange County, cities served by Barbarian Bail Bonds such as Fullerton and Santa Ana are heavily connected to the Internet, and residents have nearly migrated 100% to the Internet as a source of information. Topping five reviews is an important milestone, indeed.
About Barbarian Bail Bonds
Barbarian Bail Bonds is Southern California's top-rated bail bonds. With offices in Orange County, San Bernardino County, and Riverside, the company's bail bond agents are convenient to clients anywhere. Whether a client is looking for a Fullerton bail bonds or a Bail Bonds in Santa Ana, whether the search is for affordable (even cheap) bail bonds in Victorville or Temecula Bail bonds, Barbarian Bail Bonds has both offices to serve clients and agents that can come to a residence. The company offers 24/7, emergency bail bonds services and can explain how the bail bond process works. Bail Bond offices include the cities of Fullerton, Santa Ana, Victorville and Temecula California, with service areas of approximately twenty five miles from any office.