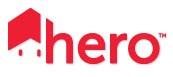 "HERO financing provides an innovative financing solution that delivers energy savings, lower electric bills, reduced emissions, and increased property values," said President Mike Teresso.
Escondido, Calif. (PRWEB) February 14, 2014
Baker Electric Solar, a San Diego solar company specializing in residential solar and commercial solar installations, is pleased to announce that as a HERO registered contractor since May 2012, it has the experience and is ready to help newly approved homeowners take advantage of the Home Energy Renovation Opportunity (HERO) solar financing program. The San Diego County communities of Lemon Grove, Oceanside, San Marcos, Solana Beach and Vista recently opted in to provide their homeowners and communities with HERO financing for energy upgrades.
Based on PACE (Property Assessed Clean Energy) legislation, HERO financing allows property owners to fund energy efficiency, water efficiency and renewable energy projects with no up-front costs. With HERO, residential property owners within a participating district can finance 100 percent of their project. Owners agree to pay the loan back over time as a voluntary property tax assessment through their existing property tax bill. As an added benefit, they may be able to deduct a portion of the solar payment, since it is included in the property taxes.
The HERO financing program is offered by San Diego-based Renovate America. The company partners with municipalities to administer and manage the HERO program. To date there are over 120 communities that have approved the use of the HERO program. Qualifying for HERO financing requires no minimum credit score. Eligible homeowners may combine the utility savings that HERO provides and still take advantage of the 30 percent Federal Investment Tax Credit for their solar panel installation -- as well as apply for the remaining California Solar Initiative rebate.
The HERO financing solution is helping people overcome the up-front investment barriers of "going solar." By offering 100 percent financing, it eliminates the need to pay out of pocket for a solar project. Repayment is typically amortized over 20 years. With an efficient solar system to meet a home's energy needs, a homeowner's utility savings may exceed their annual payment. Because the payments are collected as part of the property taxes, the loan is tied to the property, not to an individual. It transfers upon sale or refinancing of the property.
"Baker Electric Solar is excited about the opportunity to serve HERO-approved San Diegans. We've been installing HERO financed solar systems in Riverside County cities for the last two years," said Baker Electric Solar President, Mike Teresso. "It's great to now be able to work with homeowners and businesses in our own backyard. HERO provides an innovative financing solution that delivers energy savings, lower electric bills, reduced emissions, and increased property values."
For more information about Baker Electric Solar and to learn if your property is located in a HERO district, call a Baker Electric Solar energy consultant at (877) 543-8765. For information on the San Diego solar installer, visit http://www.bakerelectricsolar.com.
About Baker Electric Solar
Escondido-based NB Baker Electric, Inc., dba Baker Electric Solar, designs, builds and installs photovoltaic solar power systems for new and existing homes and commercial facilities across Southern California. Baker Electric Solar offers multiple financing options including: HERO financing, zero interest financing to purchase and a zero-down, fixed monthly payment lease. Baker Electric Solar is a BBB accredited business with an A+ rating. In addition, the North County solar company earned the 2013 Angie's List Super Service Award and was named one of Solar Power World's 2013 Top 250 Solar Contractors in the nation. Baker Electric Solar is San Diego's first SunPower Elite Dealer. For more information, visit http://www.bakerelectricsolar.com.