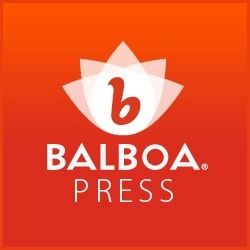 BLOOMINGTON, Ind. (PRWEB) April 17, 2014
Balboa Press, a division of Hay House, Inc., and the leader in self-publishing of personal empowerment books with a positive message, announced today that Hay House has acquired the rights to "Jump … And Your Life Will Appear," self-published through Balboa Press in February 2014 by Nancy Levin. Levin's step-by-step guide for changing your life was rereleased by Hay House on Tuesday, April 15 in popular print and digital formats.
"Nancy's work has been warmly received, and we're pleased to add 'Jump' to the Hay House catalog," commented Reid Tracy, president and CEO of Hay House. "We believe this book will continue to inspire even more readers to make positive changes in their lives."
Levin is a Certified Integrative Coach through The Ford Institute for Transformational Training and has served as Hay House's event director since 2002, where she produces experiential events and innovative conferences that focus on self-empowerment, health and spirituality. She self-published "Jump" through Balboa Press in February 2014 to provide "a step-by-step guide to clearing the path ahead so you can let go and make the change you need the most."
"It's such an honor, and I'm so grateful for Hay House's full support in partnering with me on my platform to help others through the experience of my own personal transformation," Levin said.
Since its founding in 2010, Balboa Press has helped serious writers, recreational writers, poets, cooks, parents, artists, business professionals, students and more turn their manuscripts and works into published books. Several Balboa titles have been acquired by Hay House and other traditional publishers.
For more information or to begin publishing your book with Balboa Press, please visit http://www.balboapress.com or call 877-407-4847 today.
###
About Balboa Press
Balboa Press is a division of Hay House, Inc., a leading provider in publishing products that specialize in self-help and the mind, body and spirit genres. Through an alliance with supported self-publishing leader Author Solutions, LLC, authors benefit from the leadership of Hay House Publishing and the speed-to-market advantages of the self-publishing model. For more information, visit balboapress.com. To start publishing your book with Balboa Press, call 877-407-4847 today. For the latest, follow @balboapress on Twitter and "Like" us at facebook.com/BalboaPress.