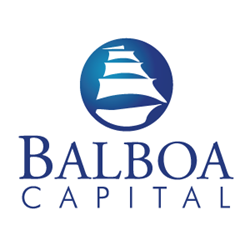 The growing optimism is leading to increased investment and expansion initiatives among 73% of small business owners who responded to our Q3 survey
Irvine, CA (PRWEB) December 08, 2015
A survey conducted by Balboa Capital, a top independent financing company that specializes in equipment leasing and small business loans, reveals that small business owners had an encouraging third quarter and are feeling more optimistic about the US economy. The survey was sent to a sample of small business owners nationwide in October 2015, the results of which are featured in the Balboa Capital Index, a periodic survey that measures the economic perceptions, revenue expectations, and investment plans of small business owners.
"The results of our third quarter survey are consistent with what we reported during the middle of 2015," said Jake Dacillo, Marketing Director at Balboa Capital. "Close to half of small business owners we surveyed posted solid revenues in Q3 and think the economy will finish the year on a positive note. The growing optimism is leading to increased investment and expansion initiatives among 73% of small business owners who responded to our Q3 survey, which is only a 4% decrease from our Q2 survey results. This is positive news for manufacturers, distributors and equipment dealers, not to mention our nation's economy."
Key findings of Balboa Capital's third-quarter 2015 survey:

47% of small business owners reported moderate to significant revenue increases in Q3
48% of small business owners think the economy will end the year with higher growth – the same result from Q2
73% of small business owners want to expand their operations and increase their market share during the final weeks of 2015 – a decrease of 4 points (77%) from Q2
Small business owners are turning to alternative lenders for financing solutions that offer highly flexible terms and greater convenience. One in six small business owners chose an alternative lender in Q3 instead of a conventional bank.
Among small business owners who needed capital during Q3, the most popular options include credit lines (18%), equipment leasing (15%) and small business loans (10%)
"Small business owners we work with are taking the steps necessary to stay competitive during the final weeks of the year, and well into 2016," added Mr. Dacillo. "They are acquiring capital to invest in equipment, vehicles and technology, among others, to help fuel growth, increase efficiency and expand market share."
About Balboa Capital
Balboa Capital is one of the largest privately-held independent finance companies in the United States delivering access to capital, speed of processing, dependable funding, industry-leading technology and innovative marketing tools that small and medium-sized customers require to fuel their growth and success. Established in 1988, Balboa Capital markets its products through their small ticket, middle market and vendor sales channels. The company's capabilities include equipment leasing, commercial financing, small business loans, franchise financing and equipment vendor financing. For more information, visit http://www.balboacapital.com.