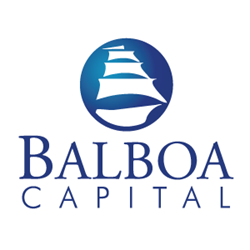 Demand for our flexible financing solutions, which help woodworking equipment vendors drive sales and increase profits, continues to grow
Irvine, California (PRWEB) July 21, 2015
Balboa Capital, one of the largest direct lenders in the United States, today announced the expansion of its woodworking equipment vendor financing division to meet the growing needs of woodworking equipment vendors nationwide. The company will showcase its industry-leading financing program and Portal360 online sales management system at the 2015 Association of Woodworking and Furnishings Suppliers (AWFS) Fair in Las Vegas from July 22-25.
"We have seen a steady increase in woodworking equipment vendor financing business over the past few years," said Carla Freberg, Vendor Services Manager at Balboa Capital. "Demand for our flexible financing solutions, which help woodworking equipment vendors drive sales and increase profits, continues to grow. Our newly expanded team of account managers, financing experts and customer service representatives will continue to deliver on the expectations of our woodworking equipment vendor partners and their customers."
Complementing Balboa Capital's woodworking equipment vendor financing program is the company's new and improved online sales management system, Portal360. This proprietary platform enables equipment vendors to manage all aspects of their financing transactions from computers and mobile devices. "As a technology-driven financing company, we believe strongly in product innovation. Portal360 provides next-generation sales management functionality, such as automated credit decisions and e-Signature capability, to help woodworking equipment vendors increase their efficiency," said Ms. Freberg. "Portal360 also gives vendors the power to access numerous reports, calculate quotes, submit applications, and set and track sales goals."
Balboa Capital will be an exhibitor at the 2015 AWFS®Fair, which is the largest North American woodworking show of the year. The event takes place at the Las Vegas Convention Center from July 22-25. The AWFS Fair showcases the latest products, technologies and services that are transforming the woodworking industry. Members of Balboa Capital's woodworking equipment vendor financing division will be in booth #9708 to answer questions about the company's vendor financing program and provide live demonstrations of Portal360. For an overview of the United States woodworking industry, you can download a free woodworking infographic that Balboa Capital developed.
If you have any questions about Balboa Capital's woodworking equipment vendor financing program, or want to become a Balboa Capital vendor partner, please contact Carla Freberg at (949) 553-3448 or via email at carlamf(at)balboacapital(dot)com.
About Balboa Capital
Established in 1988, Balboa Capital is one of the largest privately-held independent finance companies in the United States delivering access to capital, speed of processing, dependable funding, state-of-the-art technology and innovative marketing tools that small and medium-sized customers require to fuel their growth and success. Balboa Capital markets its products through their small ticket, middle market and vendor sales channels. The company's portfolio of products includes equipment leasing, commercial financing, small business loans, equipment vendor financing and franchise financing. You can learn more by visiting http://www.balboacapital.com.