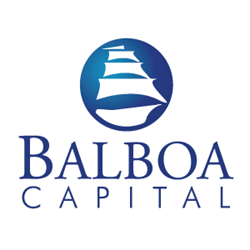 65% of small business owners we surveyed are optimistic about the economy and think it will continue to improve during the second half of the year
Irvine, California (PRWEB) July 22, 2015
A mid-year survey conducted by small business loan provider and equipment financing company Balboa Capital reveals that business owners believe the United States economy is on the right track and will perform well during the remaining months of 2015. The survey was sent to more than 35,000 small business owners nationwide in June 2015.
"65% of small business owners we surveyed are optimistic about the economy and think it will continue to improve during the second half of the year," said Jake Dacillo, Director of Marketing at Balboa Capital. "This speaks to the improvements in revenue and cash flow that small businesses experienced throughout the first six months of 2015."
Key findings of Balboa Capital's mid-2015 small business survey:

65% of small business owners feel the economy will perform better during the second half of 2015
48% of small business owners think the economy will end the year with higher growth
33% of small business owners want to expand their operations, 20% want to purchase capital equipment and/or technology, 15% want to increase their inventory, and 9% want to increase their marketing efforts during the second half of 2015
26% of small business owners acquired capital from an alternative lender during the first six months of 2015
Among small business owners who needed capital during the first six months of 2015, the most popular options include credit lines (16%), equipment leasing (12%) and small business loans (8%)
"One out of three business owners who responded to our survey want to expand their operations in Q3 and Q4, and this is consistent with recently published economic and employment numbers as they relate to small businesses," said Mr. Dacillo. "Balboa Capital is dedicated to helping them grow with our fast, easy financing solutions." Balboa Capital developed a small business survey infographic that is free to download and share.
Balboa Capital provides unsecured business loans, merchant cash advances and equipment leasing programs to small business owners nationwide. The company's website is equipped with proprietary tools and technology that enable small business owners to apply for funding with a simple one-page application and get credit decisions instantly. Balboa Capital offers same day funding of up to $150,000 for business loans, and up to $250,000 for equipment leasing.
About Balboa Capital
Established in 1988, Balboa Capital is one of the largest privately-held independent finance companies in the United States delivering access to capital, speed of processing, dependable funding, industry-leading technology and innovative marketing tools that small and medium-sized customers require to fuel their growth and success. Balboa Capital markets its products through their small ticket, middle market and vendor sales channels. The company's capabilities include equipment leasing, commercial financing, small business loans, franchise financing, and equipment vendor financing. To learn more, visit http://www.balboacapital.com.