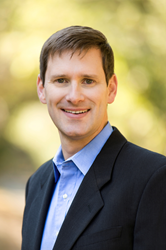 "More important than any financial success is the knowledge that each member of the Balsam Brands team truly lives out the company mission to be a place where people love their jobs," Harman said.
Redwood City, CA (PRWEB) May 20, 2015
Thomas Harman, Founder and CEO of Balsam Brands headquartered in Redwood City, CA, has been selected as a finalist for the EY Entrepreneur Of The Year® 2015 Award in the Northern California region. The awards program recognizes entrepreneurs who demonstrate excellence and extraordinary success in such areas as innovation, financial performance and personal commitment to their businesses and communities.
Harman was selected as a finalist from 100 nominations by a panel of independent judges. Award winners will be announced on June 11th at the Fairmont San Francisco.
"More important than any financial success is the knowledge that each member of the Balsam Brands team truly lives out the company mission to 'be a place where people love their jobs,'" Harman added.
Within the first eight months of founding Balsam Brands, Harman sold thousands of his products directly to consumers generating $3M in revenue without hiring a single employee. Nine years later, under Harman's leadership as CEO and lead product designer, Balsam Brands is a profitable $75M global company with the team, culture, resources, and plan in place to continue its award-winning growth.
Now that Balsam Brands has established its market leadership position in artificial Christmas trees and greenery, Harman is leading the company to expand into complementary product categories. In 2014, Balsam Hill launched hundreds of new highly complementary products such as tree skirts, ornaments, snow globes, nutcrackers, and Christmas décor storage; it also began the journey toward a less seasonal sales cycle with product launches into adjacent categories such as fall harvest foliage, fireplace screens and hearth accessories, candlelight, outdoor entertaining, and gifts. Although the company drove over $20M in growth last year in its core tree business, this strategy of expanding the Balsam Hill brand to a household name in home décor is the future of the company.
Harman, recognized as a Silicon Valley Business Journal, 40 under 40 in 2013, is not only a market innovator, but also a mentor and angel investor in several dozen startups.
Now in its 29th year, the EY program has expanded to recognize business leaders in more than 145 cities in more than 60 countries throughout the world.
Regional award winners are eligible for consideration for the EY Entrepreneur of The Year national program.
About Balsam Brands:
Balsam Brands is an Internet Retailer Top 500 e-retailer, appeared on the San Francisco Business Times' 2012, 2013 and 2014 Top 100 Fastest Growing Bay Area Companies list, the Silicon Valley Business Journal's 25 fastest growing private companies in Silicon Valley for 2012, 2013 and 2014 and for the past three years on Inc. magazine's annual Inc. 500|5000, a list of the nation's fastest-growing private companies. The company is headquartered in Redwood City with teams in Idaho, Philippines and Ireland.
The company's flagship brand, Balsam Hill, was launched in Redwood City in 2006 to introduce a premium-level of realistic artificial Christmas trees using an exclusive True Needle® design that molds individual needles that are colored to mimic the patterns of live trees. The trees and a new line of holiday home decor are available at http://www.BalsamHill.com and the trees can be found internationally via Web sites in countries including the United States, Canada, Germany, England, Australia and France.
About EY Entrepreneur Of The Year®:
EY Entrepreneur Of The Year is the world's most prestigious business award for entrepreneurs. The unique award makes a difference through the way it encourages entrepreneurial activity among those with potential and recognizes the contribution of people who inspire others with their vision, leadership and achievement. As the first and only truly global award of its kind, Entrepreneur Of The Year celebrates those who are building and leading successful, growing and dynamic businesses, recognizing them through regional, national and global awards programs in more than 145 cities in more than 60 countries.
# # #