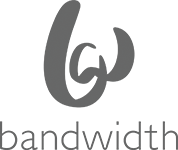 We're thrilled that BoomTown chose Bandwidth to integrate their new texting feature, allowing them to turn up service quickly and immediately measure results," said Steve Leonard, Chief Operating Officer, Bandwidth
Raleigh, NC (PRWEB) April 27, 2016
BoomTown, a leading real estate sales and marketing technology provider, chose Bandwidth's Communications APIs to seamlessly integrate real-time communications into its software—part of its commitment to create the most sophisticated user experience through data access and intelligence. Bandwidth's Communications APIs provide BoomTown users access to advanced insight to make better-informed business decisions.
Nearly 30,000 top-producing real estate agents from small independent teams to major brokerages use the BoomTown platform. With Bandwidth, BoomTown successfully moved texting out of individual agents' personal devices and into its CRM so that all interactions could be captured and monitored (with continued access via mobile phone, desktop or tablet). BoomTown agents are now getting more value from the CRM including:
Improved Customer Relationships: With all text messages now logged in BoomTown, historical customer data is always at agents' fingertips. That makes it easier for one agent to pick up where another left off—and gives the broker better intelligence in measuring each agent's performance against customer service benchmarks.
More Actionable User Data: Delivering meaningful data to users is essential to BoomTown's platform, and now through Bandwidth's Communications APIs, everything is captured (text conversations, call details and more)—making it easier to analyze response rates, deliver business intelligence and develop plans and budgets.
"Since we rolled out the integrated texting feature in Q2 2015, we've seen strong adoption, received positive feedback, and our users are experiencing stronger engagement with their clients. It's easy for individual agents to secure a 'BoomTown phone number' that fits their local market and area code—a seemingly small benefit that goes a long way in creating a personalized customer experience," said George Mountis, BoomTown's CRM Product Owner.
"We've built our Communications APIs to be highly flexible and adaptive to a wide variety of integration requirements. The ability to provide an excellent end-user experience is what our RESTful APIs give to businesses. Bandwidth provides some of the most flexible and comprehensive communications APIs available today. We're thrilled that BoomTown chose Bandwidth to integrate their new texting feature, allowing them to turn up service quickly and immediately measure results," said Steve Leonard, Chief Operating Officer, Bandwidth.
To see how other companies and apps have put Bandwidth's Communications APIs to work, visit: http://www.bandwidth.com/products/application-platform
About Bandwidth
Bandwidth is a communications API provider powering companies that want to deliver innovative, real-time communications solutions.
Bandwidth's solutions are shaping the future of how we connect—with embedded voice and text for mobile apps and large scale enterprise level solutions, and a category disrupting WiFi-first mobile phone service. At the core of Bandwidth's offering are Communications APIs that allow companies to launch and scale next generation apps and solutions using the nation's largest VoIP network. The Communications APIs provide easy access to phone number provisioning, voice calling, messaging and emergency services, all built on Bandwidth's carrier-grade network.
About BoomTown
BoomTown combines a powerful real estate sales and marketing platform with success management services to help real estate brokerages and teams across the country grow their business and build lifelong relationships with their customers. An established and growing SaaS company dedicated to simplifying and modernizing the business of real estate, BoomTown has nearly a decade of proven results in all stages of a buyer and seller's journey. The BoomTown real estate sales and marketing solution includes: a customized real estate website integrated with local MLS data, a predictive Customer Relationship Management (CRM) system with real estate marketing automation, client success management—and through its position as the only Google AdWords Premier SMB Partner in the real estate industry—personalized lead generation services. To learn more, visit http://www.boomtownroi.com.