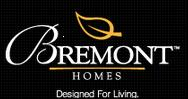 We build custom homes across the Greater Toronto Area (GTA), so our thought process is based on what this means for current or potential homeowners, especially in regards to how these interest rates will affect the real estate market
Toronto, Canada (PRWEB) March 05, 2015
Bremont Homes (http://www.BremontHomes.com), the Greater Toronto Area's finest home building company, is weighing in on the Bank of Canada lowering its interest rates and what that means for the real estate market.
The Bank of Canada recently announced that it would be lowering its prime lending rate to 0.75% in an effort to mitigate the predicted loss of income in the Canadian economy due to the massive dip in oil prices. In a reactionary move, Canada's five big banks cut their interest rates from three percent to 2.85%, a tenth less than the Bank of Canada's rates. (Source: Acharya-Tom Yew, M., "Major banks cut prime lending rate," The Toronto Star, January 27, 2015; http://www.thestar.com/business/2015/01/27/rbc-cuts-prime-lending-rate.html.) Yesterday, the Bank of Canada announced that it will be holding its lending rate at 0.75% as oil prices remain low. (Source: Whittington, L., "Bank of Canada holds interest rate at 0.75%," The Toronto Star, March 4, 2015; http://www.thestar.com/news/canada/2015/03/04/bank-of-canada-holds-interest-rate-at-075.html.)
"We build custom homes across the Greater Toronto Area (GTA), so our thought process is based on what this means for current or potential homeowners, especially in regards to how these interest rates will affect the real estate market," says Gary Breda, president of Bremont Homes. "This drop should excite home buyers to really get into the market."
Breda explains how many experts believe the drop in interest rates will spur the real estate market. This holds true even in the GTA, where the market has already reached record heights.
"You really have to consider home ownership at this time," he adds. "As a top-qualified borrower, you could be looking at something like a 2.89% or lower fixed interest rate for the next five years. That's definitely something to get excited about if you're in a position to purchase a home."
Breda notes that Bremont Homes is in the midst of completing two custom home projects, the Forest Edge 50' homes in Innisfil and Noblewood Estates in Brampton. Both past and present projects alike present diverse housing opportunities for many home buyers.
"We're working on developing everything from condos to luxury estates," Breda concludes. "All of us at Bremont Homes are passionate about the quality and workmanship we put into building homes and are confident we will satisfy future homeowners."
Visit Bremont Homes' web site for a list of all current and past projects, including its condo development that is slated for production this year.