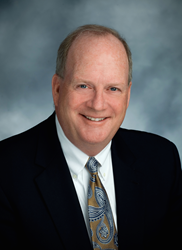 Institutions that can transform data into accurate and reliable management information will gain the competitive edge needed to succeed in today's highly competitive marketplace. Effective information management has become a strategic imperative.
Atlanta, Georgia (PRWEB) May 14, 2015
Bank Solutions Group, LLC (BSG), a leading provider of consulting services to banks and credit unions, continues to expand its growing business intelligence practice with the addition of a new Partner, Chris George. With decades of consulting experience, he has helped numerous financial services clients in designing, implementing and optimizing business intelligence capabilities to produce transformational change and competitive advantage.
"Chris brings to the team a wealth of experience. His unique background working with both banks and credit unions will complement our business intelligence consulting team of leading experts as we continue to provide our clients with best-in-class solutions," explains Les Riedl, BSG's senior managing partner. "He shares the dedication to client-centric, value-driven and result-oriented solutions that BSG is recognized for in the industry."
Chris has over 25 years of experience as a consultant, industry executive, thought leader and problem solver. He combines subject matter expertise in data governance, information management, analytics and financial management with technical expertise in finance systems and business intelligence to produce transformational change. Chris has broad experience assisting clients of all sizes; from leading large complex initiatives including global shared services implementations and enterprise-wide finance transformations; to developing pragmatic, targeted BI solutions for community banks and credit unions. Chris has held various leadership roles through his career including Regional Controller, Chief Information Officer and Chief Accountant. While his career has covered many domains and disciplines, a common thread has been the transformation of data into strategic management information.
"I am pleased to join BSG and its team of experienced professionals," adds George. "This is an exciting time in the industry and I look forward to helping our clients implement leading-edge business intelligence capabilities that drive bottom-line results."
About Bank Solutions Group, LLC
Bank Solutions Group, LLC is a management consulting firm that helps banks, credit unions and other financial services client-partners in meeting complex business challenges to achieve higher performance and gain competitive advantage. BSG is headquartered in Atlanta, with teams in eight U.S. cities, and has an international presence in eleven countries in North America, South America, Europe and Asia Pacific.