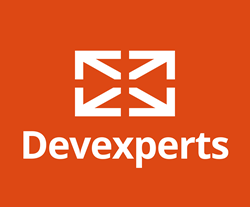 We have successfully concluded the first phase of the project. We believe that Bankex will raise the bar in the crypto liquidity sector, and we are excited to contribute Devexperts technology expertise to this initiative
MUNICH (PRWEB) November 28, 2018
Devexperts track record of software solutions for the capital markets, combined with BANKEX experience empowering and developing innovative technologies on the frontiers of traditional finance and blockchain is aimed at adding maturity to the crypto markets. While this sector is still emerging, it is difficult to find deep crypto liquidity in one place. BANKEX's B2B platform is to tackle this problem. Thorough work was carried out to define the business model, examine the operations lifecycle, necessary investments, jurisdiction, and many other aspects. The solution will be offered to broker-dealers.
A second area of consulting was made to power BANKEX's new-generation B2C platform, which main purpose is to connect fragmented crypto capital markets. With a composite depth of market sourced from multiple crypto exchanges, the trader will have the opportunity to see the best bid and offer, and achieve the best execution.
Dmitry Dolgov, COO of BANKEX, commented: "We were looking for a company that has understanding of both crypto and fiat money. Devexperts' experience in developing complex multi-asset trading platforms was the primary reason behind Bankex' decision to work with them. We are now well placed to provide convenient access to crypto."
Evgeny Sorokin, SVP of Software Engineering at Devexperts said: "We have successfully concluded the first phase of the project. We believe that Bankex will raise the bar in the crypto liquidity sector, and we are excited to contribute our technology expertise to this initiative."
About BANKEX:
BANKEX is a global top-20 fintech company. We are developing the Proof-of-Asset Protocol to bring Banking-as-a-Service product modules and blockchain together. Our complete PoA ecosystem enables the digitization, tokenization, and exchange of assets for the full development of a tokenized global ecosystem. BANKEX infrastructure services and technologies include STO framework, Custody Service, BANKEX Token Exchange, Ethereum Plasma Prime, Supply Chain, and Digital Deal.
For more information, visit bankex.com/en
About Devexperts:
Headquartered in Munich, Germany, Devexperts was founded in 2002 and specializes in the development of highly sophisticated software solutions and services for the global Capital Markets industry. Our clients are retail and institutional brokerage houses, exchanges and buy-side firms. Devexperts are the developers of the thinkorswim platform and numerous recognized and reliable applications, with millions of people across the global financial sector trading daily through the use of their technology. The services from Devexperts include low-latency market data feeds, AR/VR data visualization, deep learning and market analysis.
For more information, visit https://devexperts.com
Contacts
Devexperts
Alex Kariagin, CMO
pr (at) devexperts (dot) com
+49 (89 26) 20 77 352