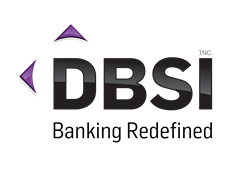 We are truly honored to be recognized as the Most Innovative as innovation is a driver of our daily work to help change the banking industry.
Chandler, AZ (PRWEB) September 18, 2013
DBSI, Inc., a Branch Transformation solutions strategist in retail banking design, technology, and construction for the financial industry, was named Arizona's Most Admired Company for Innovation by AzBusiness Magazine and BestCompaniesAZ in an awards ceremony held September 11th, 2013. DBSI joins a distinguished list of other Arizona Most Admired Companies that includes Charles Schwab, American Express, Arizona Diamondbacks, Discover Financial Services, Infusionsoft, and Barrett Jackson. Among the 2013 winners, DBSI is the only company to receive a perfect score in the innovation category and receive the Innovation Spotlight Award.
"We are truly honored to be recognized as the Most Innovative as innovation is a driver of our daily work to help change an industry," said John W. Smith, CEO of DBSI. "It's a testament to our culture and team members ingenuity to devise innovative strategies, products, programs and services that have been instrumental in changing how a hurting industry can redefine itself, and become more cost effective and profitable."
"Our primary goal in developing the program was to find and recognize those organizations that excel in key areas that impact and drive business in Arizona," said Cheryl Green, publisher of AZ Big Media. "These companies truly represent the best in Arizona."
DBSI is one of 40 Arizona companies selected from a pool of over 300 entries, and the only company to be selected as most innovative. DBSI was selected as an award winner because of its innovative culture and unique approach to helping financial institutions build their bank of the future by redefining bank designs in order to create more efficient profitable branch networks.
A complete listing of winners can be found online at http://www.bestcompaniesaz.com/2013-mac-winners.
About DBSI, Inc.
DBSI helps banks and credit unions create highly efficient, profitable branches with a uniquely smarter experience. With over a 15 year track record and 3,000 completed projects per year, DBSI has won national acclaim from Inc. 5000, Inc. Hire Power, and the Top 5 of Arizona's Best Companies awards, and is a thought leader and innovator for financial institutions across the nation. DBSI is headquartered in Chandler, Arizona, and provides comprehensive branch transformation services such as design, technology, equipment, construction and facilities maintenance services to hundreds of clients. For more information please visit http://www.dbsi-inc.com.