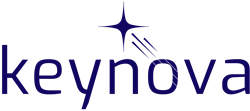 "Spending, budgeting and cash flow evaluation are on the minds of many consumers, and banks are rolling out easier to use, more relevant mobile tools to address these needs," said Susan Foulds, Keynova Group's Managing Director.
WILMINGTON, Del. (PRWEB) September 14, 2022
Keynova Group, the principal competitive intelligence source for digital financial services firms, today announced the results of the Q3 2022 edition of its semi-annual Mobile Banker Scorecard. For the third time in a row, U.S. Bank earned top honors for its mobile banking capabilities and customer experience, ranking first overall in an evaluation of the country's 17 leading mobile banking offerings. The Scorecard revealed that mobile banking momentum continues with many banks rolling out personalized insights and customized app dashboards for authenticated banking users.
"Spending, budgeting and cash flow evaluation are on the minds of many consumers, and banks are rolling out easier to use, more relevant mobile tools to address these needs," said Susan Foulds, Keynova Group's Managing Director. "While some banks have put their primary emphasis on mobile apps, more are now working to support both mobile channels, including full-service optimized mobile web banking that aligns with authenticated online banking capabilities."
Key Findings:

Dashboard Personalization Empowers Users and Maximizes Efficiency
The design of mobile banking dashboards to display key account information and facilitate efficient navigation to frequent activities is critical to the mobile banking customer experience. BMO Harris, Fifth Third, Truist, and U.S. Bank stand out by supporting several best practices on their dashboards, such as quick links to transfers, payments, and statements and displaying credit scores or savings goal progress. Also affording mobile banking app users the opportunity to customize their dashboards to readily select navigation to their most frequent actions and specific account information via links or tiles continues to trend. Overall, 41% of Scorecard banks now include options to personalize the app's dashboard – up from 30% just 12 months ago, and 65% of banks' mobile apps enable users to assign nicknames to their accounts.
Tailored Insights Based on Customer Account Activity Humanizes Digital Experience
Account and activity insights based on the customer's account balances, transactions, and cash flow patterns not only help customers to manage their financial health but also engender customer trust and loyalty by communicating that the bank understands a customer's financial standing and needs. Nearly one-third (29%) of the banks send proactive notifications for low cash balances or the risk of overdrafts and nearly half of the mobile apps enable customers to drill down into the cash flow analysis. Truist prominently displays account activity and a link to personalized insights under the account summary on its mobile app dashboard screen. The BMO Harris and U.S. Bank apps both display savings goal summaries on their app dashboards, showing savings to date, the total savings goal, and a meter indicating progress toward the goal. BMO Harris includes a percentage saved toward a goal as well, while U.S. Bank presents an indicator of the likelihood of achieving the goal.
Banks Strengthen Digital Channel Alignment
Despite the numerous advances in mobile banking, gaps in digital functionality and available services continue between mobile and online banking. Virtually all of the banks' desktop sites allow online users to manage overdraft preferences, while 24% of banks' mobile apps do not support controls for these preferences. Nearly 50% of online banking sites enable users to dispute a credit card transaction, whereas only 24% of banks in the Mobile Banker Scorecard offer that option. And while all of the banks enable users to change their mailing address online, nearly 30% of banks' mobile apps do not support this capability.
Compounding this digital chasm, several banks had previously de-emphasized mobile-optimized web browser access to authenticated banking in favor of enhancing their mobile apps. Today, there is a renewed focus on strengthening mobile web capabilities at nearly one-quarter of banks. Citi, Huntington, TD Bank and USAA are among the banks recreating their mobile web experiences using responsive design to align with their authenticated banking sites. Together with dynamic mobile banking apps, strengthened digital banking via mobile browsers provides mobile-only users access to key services without the need to log into desktop online banking.
About the Q3 Mobile Banker Scorecard
Keynova Group's semi-annual, fact-based Mobile Banker Scorecard, offered for more than two decades, evaluates digital user capabilities, customer experience elements, and best practices to identify evolving trends and insights that drive mobile strategy in banking. The evaluation encompasses the mobile apps and websites of Bank of America, BMO Harris, Capital One, Chase, Citibank, Citizens Bank, Fifth Third Bank, Huntington Bank, KeyBank, M&T Bank, PNC, Regions Bank, TD Bank, Truist, USAA, U.S. Bank, and Wells Fargo. For more information please visit: https://www.keynovagroup.com/scorecards/#banking
About Keynova Group
Keynova Group is the leading competitive intelligence firm providing trusted benchmarking insights and analysis of consumer and small business digital financial services, including banking, credit card, home lending, and insurance. Keynova Group's Scorecards have served as the go-to source for leading financial services firms to obtain reliable competitive intelligence and actionable insights since 1999. The firm's proven methodology and highly detailed results help its clients maximize the value of their digital channels to deliver a premier experience to customers and prospects.