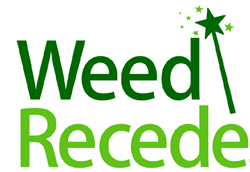 People make choices when they purchase products and leftover packaging waste is a growing concern that inventors are try to help combat
Los Angeles, CA (PRWEB) October 17, 2014
California is now the first state to ban usage of plastic bags in most retail and grocery stores effective in 2015. Inventors across the U.S. are now taking aim at alternatives to provide an attractive option to retailers willing to stock non-plastic bags for use in multiple markets. Companies like Weed Recede are now helping to stimulate demand for biodegradable bags.
Action is now being taken in several U.S. cities in order to implement plastic ban bans next year. Washington D.C., Washington State and North Carolina are among states considering similar bans to help protect fossil fuel supplies, according to new environmental studies.
"People make choices when they purchase products and leftover packaging waste is a growing concern that inventors are try to help combat," said Bob Hawkinson, inventor of Weed Recede and founder of the North Florida Inventors Group.
The California bag ban and upcoming legislation in other U.S. states is expected to place new demands on retailers that rely on single use plastic bags. Companies like Whole Foods has recently innovated non-plastic bag usage throughout U.S. stores and is one example of how incorporating alternative products can be successful.
"Our Weed Recede product serves multi uses and is one of the innovative mulch bag systems expected to offer landscaping supply retailers with a plastic alternative," Hawkinson added.
The weed blocking effects in the new products showcased by Weed Recede has attracted attention from distributors and retailers interested in carrying cutting-edge products. The compatibility with inorganic mulches is one of the strong points of the company product. The current ban on using plastic bags is expected continue opening new portals for plastic alternatives in the commercial and retail marketplace.
Distributors interested in licensing or carrying the WeedRecede.com product can now contact Bob Hawkinson at (904) 699-0046 or email at info(at)weedrecede.com.
About WeedRecede.com
The WeedRecede.com product was developed by founder of the North Florida Inventors Group, Bob Hawkinson. As a better product compared with standard polyethylene bags, the weed suppressing action found in the compostable mulch bag system provides environmental benefits for landscaping. The WeedRecede.com website now serves as the main point of contact for national companies, homeowners and landscapers interested in the weed blocking benefits of the Weed Recede system.