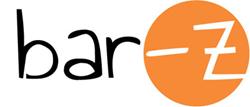 The Mobile Loyalty Card Platform is designed to offer exceptional value and savings for users, and maximum revenue generation for app publishers and local businesses.
Austin, TX (PRWEB) September 30, 2014
A new iteration of Bar-Z software enables the development of iPhone and Android apps that can include any number of unique digital loyalty programs within a single app. By maximizing flexibility and end-user convenience, the Bar-Z Mobile Loyalty Card Platform is designed to help businesses expand customer loyalty and revenue growth potential.
"We are excited about developing this new enhanced platform. We feel that it offers advantages to the publisher, the local business and the end-user: it offers a value-add for the publisher, a way for the local business to reward loyal customers in its own unique way, and a savings for the consumer," said Wm. Lee Little, Bar-Z founder and CEO.
Bar-Z launched its original Mobile Passport Platform in 2013. This version of the software created apps that offered a passport-type experience; users collected stamps across multiple participating businesses in a single program to earn rewards. The new system expands on this concept, enabling the apps to include multiple loyalty card programs, each with its own parameters and rewards. For example, a single Mobile Loyalty Card app could include loyalty card programs for a coffee shop, fast food chain, novelty store, local deli, dry cleaners, oil and lube chain and more, for a given area.
Each loyalty card has customized graphics and settings including the type of reward offered, the number of required stamps, how often the card can be stamped and the participating locations. Upon making a qualifying purchase, the card can be "stamped" through a combination of scanning a QR code offered by the business and verification of the customer's location using GPS.
In addition to native iPhone and Android apps, and an optional iPad app, the Bar-Z Mobile Loyalty Card Platform includes development of a responsive-design website to help market the apps and promote the participating locations. A single Content Management System powers all of the components.
Publishers, tourism organizations, chambers of commerce, retail chains and more can work with Bar-Z to create custom mobile loyalty card apps for their markets. Multiple advertising and sponsorship options enable opportunities for additional revenue generation.
About Bar-Z
Bar-Z delivers custom branded mobile and web apps faster than a speeding bullet and is an industry leader in the development of these applications. The company strives to deliver creative content to people on whatever device they happen to have with them including Apple iPhone and Google Android devices. Our goal is to become the leading cross-platform publishing solution. Bar-Z creates apps for a variety of industries including higher education, publishing, broadcasting, destination marketing and tourism. For more information, visit http://www.bar-z.com.