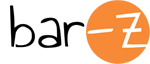 Visitors are looking for travel information on mobile devices and Bar-Z is able to help Western Communications embrace this trend.
Austin, TX (PRWEB) February 25, 2014
Bar-Z is working with five newspapers in Western Communications, based out of Bend, Ore., to develop mobile tourism guides.
"We are excited to work with Western Communications to create tourism apps that will create new advertising revenue for the newspapers and support the local tourism economies. Visitors are looking for travel information on mobile devices and Bar-Z is able to help Western Communications embrace this trend," stated Bar-Z founder and CEO Wm. Lee Little.
Under the overall brand of "Go Wild Rivers Coast", the Curry Coastal Pilot and Del Norte Triplicate papers are partnering with Bar-Z to build a mobile app to compliment the Go Wild Rivers Coast print guide and tourism website. The app, available by May 1, will offer users interactive tools such as location and topic-based search, turn-by-turn navigation, digital postcards and access to current travel alerts.
"These products are going to be complete activity and recreation guides," said Triplicate Publisher Richard Wiens. "These will be tools for visitors and locals alike as they get out to enjoy the Wild Rivers Coast."
The Baker City Herald and The Observer (La Grande) will combine to produce "GO! Northeast Oregon", a tourism app to cover the Hells Canyon region encompassing Baker, Union and Wallowa counties. The app will be partnered with the newspapers' annual visitor guides and weekly GO! print and online magazine to provide a branded multi-media solution for regional tourism information.
The Union Democrat out of Sonora, Calif. is partnering with the Tuolumne County Visitors Bureau to develop the "Explore the Motherload" mobile app that will promote Yosemite gold country. The Visitors Bureau had been looking to develop an app for tourists planning a vacation in the Gold Country or for visitors to download while touring The Mother Lode. The newspaper has been interested in mobile apps as an important piece of the suite of products available to the local business community. The two agreed on a partnership and the result is Explore The Mother Lode, an app with dual purpose- helping travelers navigate what Tuolumne and Calaveras Counties have to offer and at the same time giving locals an easy to use mobile app with current events, arts, entertainment, dining options and local deals and coupons.
"This is the best of both worlds. Something for out of town guests and something for our neighbors and friends in the community", said Union Democrat Publisher Gary Piech.
The Bar-Z Full Digital Platform™ includes a central content management system that powers apps for Apple® iPhone® and iPad® devices and Google® Android™ Smartphones and tablet devices. GPS mapping, location-based recommendations, multimedia content, event calendars, social media integration and interactive features are all included with the system, making mobile app development quick to market and cost-effective for publishers.
About Bar-Z
Bar-Z delivers custom branded mobile and web apps faster than a speeding bullet and is an industry leader in the development of these applications. The company strives to deliver creative content to people on whatever device they happen to have with them including Apple iPhone and Google Android devices. Our goal is to become the leading cross-platform publishing solution. Bar-Z creates apps for a variety of industries including higher education, publishing, broadcasting, destination marketing and tourism. For more information, visit http://www.bar-z.com.