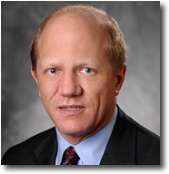 St. Louis, MO (PRWEB) October 07, 2015
The pharmaceutical company Bard is facing a new wrongful death lawsuit in Missouri, according to court documents filed in the State of Missouri. On September 28, 2015, Catherine Rowden filed a Bard filter lawsuit alleging the wrongful death of her husband, the late Johnny Lee Rowden, in connection to his use of a Bard's IVC filter.
Mr. Rowden passed away exactly three years prior to the initiation of Mrs. Rowden's claim, on September 28, 2012, when his Bard G2 IVC filter allegedly tilted and perforated his inferior vena cava, according to official court documents. The lawsuit alleges that when the medical device moved from its proper placement, it failed to prevent pulmonary embolisms and resulted in Mr. Rowden's death, according to court documents.
"This newest legal claim joins a host of others that have been filed against Bard around the nation, alleging wrongful death and serious injury linked to IVC filter defects. What makes this particular claim unique is that it alleges Bard officials knew of and purposefully concealed IVC filter risks, according to the official court documents. Of course nothing has been proven yet, but this claim includes quite detailed allegations on that front," explained a representative of the Onder Law Firm.
"Specifically, what we are seeing in this lawsuit are allegations of fraud and concealment, among many other counts. The initial complaint, which is the official court document establishing a new case, alleges the company developed its G2 filters in response to its dwindling market share of IVC filters. There are allegations dating back to the early development of the product and its FDA approval. It will be left to the court to determine if these allegations hold water.
"This case has not been consolidated with other IVC filter lawsuits being handled as multidistrict litigation in Arizona, and we can not speculate as to whether it will be," the representative concluded.
The claim cites internal company communications which indicate executives were aware of the risks posed by the device and aimed to develop marketing materials which would downplay these risks, according to court documents. Furthermore, the lawsuit alleges Bard knowingly marketed the device to persons who did not have a history of pulmonary embolism, which constitutes an off-label use of the drug, according to court documents.
The claim recounts the story of Kay Fuller, a Bard employee who allegedly quit her job at Bard because she felt safety concerns she raised were being ignored, according to court documents. Ms. Fuller testified that she was " threatened with retaliation if she did not drop those safety concerns" prior to the product's FDA approval, and that her signature was forged on the FDA application, according to court documents.
Finally, the suit alleges Bard's plan to use its new IVC filter to recover its market share was effective. The company held 42% of the market share in 2009, compared to 11% in 2003 when the device was first approved by the FDA, according to court documents.
Bard IVC Filter Lawsuit News
A proposal to consolidate existing and future IVC filter injury lawsuits filed against Bard is currently under consideration of the Judicial Panel on Multidistrict Litigation (JPML), according to court documents.** The motion to transfer Bard IVC filter lawsuits for consolidated pretrial proceedings was filed on May 18, 2015 by a group of plaintiffs. Each of the existing Bard IVC filter lawsuits has been filed by individuals and family members of individuals who allege they suffered internal injuries when a Bard IVC filter broke, fractured, or moved from where it had been implanted, allegedly damaging internal organs such as the heart or lungs, according to court documents.
Bard IVC filter attorneys for the Onder Law Firm are now accepting inquiries from persons and the family members of persons who suffered injuries they believe are related to a Bard IVC filter. The Onder Law Firm is a recognized leader in multi-district litigation and complex cases such as products liability cases related to defective medical devices and dangerous pharmaceutical drugs. The firm is nationally-renowned for its work on window blind strangulation, and has notable expertise in fighting on behalf of individuals against powerful corporations. Persons and families who believe they may have an IVC filter claim are eligible for a free evaluation with a Bard IVC filter lawyer and may contact the firm through its Bard IVC Filter Lawsuits website.
The Onder Law Firm also welcomes Bard IVC filter inquiries from other law firms, either to handle these inquiries or work as co-counsel.
About The Onder Law Firm
Onder, Shelton, O'Leary & Peterson, LLC is a St. Louis based personal injury law firm handling serious injury and death claims across the country. Its mission is the pursuit of justice, no matter how complex the case or strenuous the effort. Onder, Shelton, O'Leary & Peterson has represented clients throughout the United States, and other firms throughout the nation often seek its experience and expertise on complex litigation. It is a recognized leader in products liability cases such as window blind cord strangulation and pharmaceutical litigation. The Onder Law Firm's Bard IVC filter lawyers provide information to the public at BardIVCFilterLawsuits.com.

Catherine Rowden v. C.R. Bard, Inc, Case Number 4:15-cv-01489-NAB, U.S. District Court, Eastern District of Missouri
** Bard IVC Filters Products Liability Litigation, MDL 2641, U.S. District Court, District of Arizona