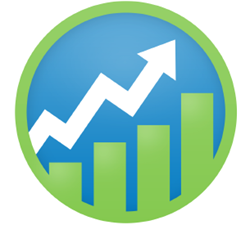 Because of the limits of health insurance coverage for bariatric surgeries, many patients end up having to pay for the entire treatment cost out of their own pocket.
Salt Lake City, Utah (PRWEB) December 12, 2014
American HealthCare Lending (AHCL) is projecting to finish 2014 with an annual growth rate of over 185% in the bariatric surgery industry. AHCL has evolved into one of the largest bariatric surgery financing companies by offering a program that benefits the patient and the provider. Unlike traditional patient financing companies, AHCL charges the provider no fees per funded loan, and offers patients a healthier finance option that charges no retroactive interest, no prepayment penalties, and provides longer terms for lower monthly payments.
Although there are life-altering benefits from weight loss surgeries, nearly two-thirds of health plans sponsored by employers don't cover the costs, which range from $15,000 to $25,000. In addition, patients often do not meet the specific criteria needed for coverage in certain insurance plans, including special diets and psychological evaluations. American HealthCare Lending CEO Shaun Sorensen explains, "Because of the limits to health insurance coverage for bariatric surgeries, many patients end up having to pay for the entire treatment cost out of their own pocket. Sometimes this means tapping into a 401(k), children's college funds, or hard-earned savings accounts."
A new challenge is also emerging since the implementation of The Affordable Care Act. Previously, high deductible plans were a rarity, but are now becoming more common. In 2013 alone, deductibles rose by 154%, and are continuing to rise, creating a new demographic in need of bariatric surgery financing.
Financing bariatric surgery makes treatment possible for patients who are uninsured, underinsured or facing high out of pocket responsibility from high deductibles. The simple interest loans provided can be used for bariatric surgery and all other costs associated with it, including: aftercare, medication, anesthesia, revisions, and all other related costs. "We set out to benefit the patient and the provider when we created this program," continues Sorensen. "The setup and implementation process is fast and easy for the provider, and the patient will be able to submit a loan inquiry from anywhere on any device."
To learn more, visit http://www.americanhealthcarelending.com/markets/bariatric/ or call 888.602.6066 to speak to a patient financing specialist.
About American HealthCare Lending
Based in the "Silicon Slopes" of Salt Lake City, Utah, American HealthCare Lending is the premier non-recourse patient financing company for health systems, physician groups, and other healthcare providers in the bariatric surgery, fertility, cosmetic dentistry, plastic surgery, spine and neurosurgery and behavioral health markets. American HealthCare Lending has pioneered the Financing as a Service™ (FaaS™) model, and offers both patients and providers an easy-to-use online financing solution that can be accessed from the provider's office, at home, or on any mobile device. As one of the true innovators in healthcare financing, American HealthCare Lending's revolutionary financing platform charges the provider no fees per funded loan, offers instant decisions, upfront funding, non-recourse loans up to $100,000, and a team of knowledgeable lending consultants to assist the patient and provider throughout the entire loan process. Over 1,000 provider locations throughout the country offer American HealthCare Lending and hundreds of new providers subscribe to its financing service every quarter.
CONTACT: Graham Anderson American Healthcare Lending 888-602-6066 x 111 graham(at)americanhcl(dot)com