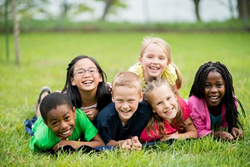 "The Expo will bring agencies and families one step closer to one another, and that will bring children one step closer to finding their forever home."
Washington, DC (PRWEB) March 03, 2017
Held at the Carnegie Library, located at 801 K Street NW in Washington, DC, the free Expo will provide an exclusive one-stop-shop experience for prospective parents to meet adoption professionals as well as current adoptive and foster parents who will share their knowledge and personal stories. Experts in international adoption, infant adoption, foster care adoption, foster parenting, mentoring, and post-placement therapy will share advice with families through workshops, parent cafes, and exhibits.
With over 400,000 children in foster care in the United States, and thousands more awaiting adoption internationally, there is a constant need for homes for children without one. There is also a strong desire on the part of prospective families for information about adoption and foster care as well as face-time with professionals and families who can explain what can be a complicated process.
The Barker Adoption Foundation will participate in several workshops including: Adoption A-Z, Fostering and Adoption the Older Child, and Adoption: A Lifelong Journey. Barker, along with many other agencies, will have booths throughout the Expo to answer questions from families.
For more information and to register for the free Expo, visit: https://goo.gl/CtlmQ7
For more information about older child adoption, please visit: https://goo.gl/A1T3oX or call 301-664-9664