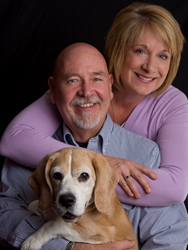 Before making any renovations to a home, we encourage our clients to seek professional advice.
Boulder, CO (PRWEB) February 26, 2016
Before selling a house, there are five errors that homeowners often make when it comes to renovations that RE/MAX Realtors Barry and Liz Friedlander stress should be avoided at all costs. "Renovations are frequently done for the homeowner's needs, comfort or perceptions of increased value, said Barry, aka "Bear." Adds Liz, "Blunders can be a matter of perspective, but changing for comfort or perceived value increase might go astray."
To avoid blunders, the Friedlanders suggest refraining from the following five renovations if planning on selling a house:
No. 1: Changes in functionality. "This can be counterproductive," said Barry. "However, sometimes the elimination of a bedroom to make a space more 'spacious' can be a good thing, depending on the neighborhood (i.e., if other homes have the same sort of layout)."
No. 2: Wallpapering. Wallpaper is a personal touch and can turn a buyer off because they will have to put effort and money into getting rid of it and can distract from the rest of the property.
No. 3: Personalizing for the homeowner. "This is not an enhancement for a potential buyer," said Liz. "They might see your personalization as something that needs to be changed to their personal taste, and at an extra expense."
No. 4: Personalized décor that is not the style for the area. For example, a mountain house decorated with Southern decor. Or, a desert home with a seaside motif.
No. 5: Painting with too many colors. Too many colors in one room, for example, can lead to a claustrophobic feeling. This can also create a non-cohesive atmosphere in the home.
"Before making any renovations to a home, we encourage our clients to seek professional advice," said Barry. "That way, they can avoid any costly renovations that can potentially cost them the sale of their house."
About Barry and Liz Friedlander, RE/MAX of Boulder, Inc.
Barry and Liz Friedlander of RE/MAX of Boulder are Certified Distressed Property Experts (CDPE), Certified Residential Specialist (CRS), Accredited Buyer Representatives (ABR), and Eco-Brokers. RE/MAX of Boulder is nationally recognized as one of the most successful real estate firms in the business and was named the No. 1 RE/MAX office in the country from 2007 to 2012. For more information, please call (303) 416-5939, or visit the office at 2425 Canyon Blvd., Suite 110, Boulder, CO 80302.
About the NALA™
The NALA offers small and medium-sized businesses effective ways to reach customers in the digital age, while providing a single-agency source that helps them flourish in their local community. The NALA offers its clients an array of marketing tools from press release campaigns and social media management to a cause marketing program. The NALA's mission is to make businesses relevant and newsworthy, both online and through traditional media, by providing increased exposure at reasonable costs. For media inquiries, please call 805.650.6121, ext. 361.