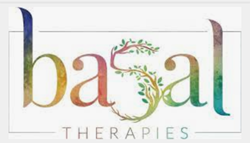 FREDERICK, Md. (PRWEB) October 22, 2021
At PJs & Prizes: A Grand Opening, children and families will experience a sensory-friendly, inclusive trick or treating event free of charge. Participants are encouraged to wear their favorite pajamas, rather than costumes, while they enjoy story time, crafts, games, and prizes. Open to the community, PJs & Prizes: A Grand Opening will give Frederick-area families the opportunity to tour the new Basal Therapies location at Riverside, along with the brand new Basal Preschool.
About Basal Therapies
Basal Therapies is a provider of pediatric therapy services to area children and families. Its services include speech, occupational, and physical therapies, mental health counseling, group programs, and specialized preschool. Basal Therapies has served the Frederick community and surrounding area since 2020 and has two offices in Frederick. For more information, visit http://www.basaltherapies.com.