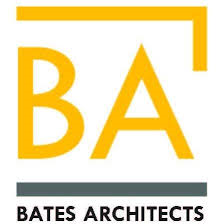 FREDERICK, Md. (PRWEB) January 20, 2020
Bates Architects LLC is pleased to announce that both Ben Bates and Jennifer Litchfield have been added as partners in the firm and promoted to the title of Vice President, effective January, 1st 2020. Marty Bates will remain in the same role as President of BA. Their contributions to the firm and the talent and leadership they provide, along with the growing number of other talented individuals here at BA bodes well for the firm's continued growth.
Since graduating from The University of Maryland with a Bachelor of Science in Architecture in 2008, Ben has been working full time in the field of architecture with the exception of the two years he spent at The University of Maryland (2011-2013) earning his Masters in Architecture. Ben rejoined Bates Architects in January 2018 and brought with him his expertise in residential design which has been added to the list of services BA provides. He contributes in all aspects of design, project documentation and project management by utilizing his CAD and 3D modeling skills.
Jennifer has been with Bates Architects since 2006. She is the Operations Manager utilizing her well-developed managerial, accounting and organizational skills ensuring smooth day to day operations. In addition, Jennifer also handles the commercial interior finish selections at BA. She has a practical and efficient approach to interior design, with an emphasis on aesthetics that responds to a Client's needs and desires.