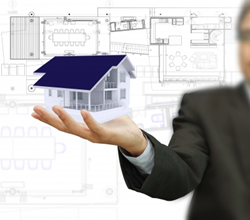 There are no limits to the amount of assistance that a person can receive when calling into our established toll-free number due to the large partner network we're offering
Orlando, Florida (PRWEB) October 15, 2013
The Real Estate News Wire has now added a bathroom remodel contractor search number online at 1-866-943-9769. This resource is designed to connect owners of homes with expert bathroom remodeling companies in any U.S. state at http://realestatenewswire.com/bathroom-remodels-done-right.
A home remodel traditionally requires a qualified contractor specializing in a specific area of the housing industry. Some resources online can be limited to match a homeowner with a professional.
There are some websites online that currently charge owners of properties a monthly or annual fee to connect with providers of contracting services.
The Real Estate News Wire has established multiple partners in the U.S. currently providing immediate rate quotes, repair information and answers to questions entirely using the toll-free number announced. This upgrade to the website is a part of the property owner services that have been added online since the beginning of 2013.
"Homeowners can struggle to determine costs, contractor types and exactly what types of repairs are required for their property and we're helping to erase these struggles," said a source for the Real Estate News Wire company.
The bathroom remodeling contractor companies that are now accessible using the toll-free number provided are combinations of single proprietor and national companies. The no cost phone call approach to link homeowners with available companies is expected to save the average property owner hundreds of dollars annually when comparing fee-based referral websites.
"There are no limits to the amount of assistance that a person can receive when calling into our established toll-free number due to the large partner network we're offering," the source confirmed.
The Real Estate News Wire company is known for providing reviews and other services in the housing industry. The services that are now listed online are separate from the explorations that have been made for locating housing companies online. The process of helping homeowners directly is expected to progress through the end of the 2014 year.
New toll-free number services are now in the planning stages and are expected to be announced through the company media partners before the close of the 2013 year.
About Real Estate News Wire
The Real Estate News Wire company provides owners of homes with solutions for reviewing contracting companies and other service providers for housing services in the U.S. This company has added reviews and examinations of top real estate industry partners offering solutions for owners interested in selling their homes or for new buyers making a purchase. The Real Estate News Wire company has expanded its staff of specialists in 2013 and now offers published content daily online. This company provides easy ways to make contact with partner companies or the housing specialists that are available for company services.