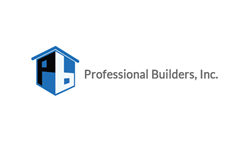 Los Angeles, CA (PRWEB) May 16, 2014
Los Angeles bathroom remodeling company, Professional Builders, is now offering complimentary initial in-house consultation. In order to get the most accurate estimate for bathroom remodeling, it is important to get a representative from a selected company to come out to the home to see the current layout and space available, as well as to speak with the homeowner about design preferences and the needs of the household. Some companies will charge a fee for this initial consultation that may only be recovered if the homeowner selects that company for the remodeling project.
Professional Builders Bathroom Remodeling Los Angeles is currently offering their initial consultation for no charge. Homeowners can now speak directly with a design expert regarding designs and layout for an updated bathroom, including those for small bathroom remodeling. Even when a homeowner has no clue as to what changes they would like to see, Professional Builders can help with a complimentary consultation to help the homeowner design the bathroom they need within their allotted budget.
When a homeowner is comparing company costs for cheap bathroom remodeling, they may spend a lot of time making inquiries and possibly setting up several appointments for consultations with various contractors to visit the home in order to make an estimate regarding bathroom remodeling costs. For these homeowners, the whole purpose of receiving a number of different estimates is to save money on the remodeling costs. However, if each company charges a fee to come to the home to make an estimate, these costs can quickly add up. Typically, the cost of the in-house estimate will be subtracted from the total cost of the remodeling project for the company selected, but the other contractors providing estimates will need to be paid just for the initial consultation. Unless the homeowner has budgeted ahead of time for all of the home visit estimate fees, this money may come out of the total amount available in which to remodel the bathroom, further reducing the available remodeling budget.