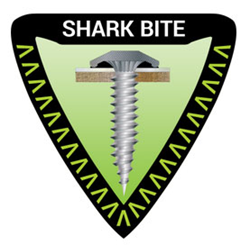 ...the prettiest construction manufacturing and contractors website we've ever built
Sparks, NV (PRWEB) July 31, 2014
Weather-Tech Fasteners, a company that sells ultra low profile fasteners for metal roofs and siding, has launched a new WordPress website. Founder, David Curtis, knew he needed a better looking and performing website to support his large inventory of fastener and screws, so he turned to the design team at KO Websites in Castro Valley to build a new WordPress site. The new website is responsive, making it viewable on any mobile device or monitor size, and has an extensive shopping cart and even a contractors club for discounts.. "This is possibly the prettiest construction manufacturing and contractors website we've ever built" says Ken O'Donnell, owner of KO Websites. "Weather-Tech fastener products are impressive and the target market is diverse and world wide." "We needed to get that point across quickly with the new website." The new web design makes it easy for contractors to browse the products and make on purchases.
About Weather-Tech Fasteners
Weather-Tech Fasteners sells heavy duty, ultra low profile fasteners built to withstand weather extremes like heavy snow, hurricanes, typhoons, and more. These self locking, self leveling, self sealing screws are ideal construction fasteners for sheet metal roofs, steel facades, and siding. The water-tight rubber seal prevents water from leaking in or out, preventing rust and damage to the screw. The ultra-thin head allows for easy and safe installation with just one hand. All of Weather-Tech Fastener's products ship world-wide and come in multiple color selections. To learn more about the company and its innovative fasteners, visit the new website at https://www.wtfs.co/.
About KO Websites
KO Websites is an award winning Bay Area web design firm based in the San Francisco Bay Area. KO offers web design and search engine optimization (SEO) services.The company's in-house design team specializes in building responsive, fully optimized WordPress and HTML5 websites. KO also offers through a sister brand (SEOPRO.pro) the "All n1 Power Plan," A digital marketing package that includes full service social media marketing, SEO, website management, hosting and more. For questions regarding any aspects of web design or online digital marketing, contact the team at KO Websites http://www.KO-websites.com.