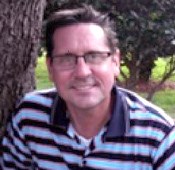 You have questions. We have answers. You have options.
Destin, FL (PRWEB) August 26, 2013
Rodney Elkins, a real estate broker for World Impact Real Estate, is explaining to clients about new cash incentives which are being offered by many banks for homeowners who complete a short sale. Banks are now offering thousands of dollars, most often in the form of relocation assistance.
Banks that are offering these new cash incentives for homeowners include Bank of America, Citi, Chase and Wells Fargo. These banks are paying anywhere from $3,000 to $45,000 to homeowners, often in an attempt to get them to sell their homes before ending up in foreclosure. The incentives are for homeowners who owe more on their homes than what its value would be in a sale.
Elkins is a certified distressed property expert. He is working with lenders and home owners who are facing foreclosure and are often upside down on the mortgage, owing more than the current market value. Elkins is available to speak to homeowners who are facing foreclosure and offer advice to them on these short sale case incentives.
World Impact Real Estate has over 35 realtors and assistants located throughout Florida. They have offices in Destin, Miramar Beach, Panama City Beach and Tampa. For more information, call 850-225-7000 or visit http://www.LetsBuyaShortSale.com.
About the company:
World Impact Real Estate specializes in Gulf front condos, bank owned properties, luxury homes, bay front homes, beach front homes, Gulf view homes, and specifically, homes on Highway 30A, and Rosemary Beach homes. Owner Rodney Elkins is a short sale foreclosure resource agent, a certified green agent, a multi-culture diversity agent, and certified in loss mitigation and distressed property. World Impact is comprised of real estate experts for all of Destin and Panama City Beach, FL. World Impact Real Estate is an active member of Four Real Estate Associations covering 15 MLS services in Florida. For more information, visit their website at http://letsbuyashortsale.com.