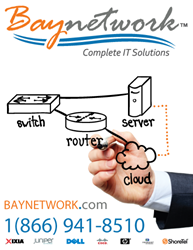 Providing opportunities beyond IT network equipment and technology services is a wonderful way to give back to our community.
Menlo Park, CA (PRWEB) November 28, 2013
As the year 2013 comes to a close and IT plans and budgets near their quarterly if not yearly completion the Baynetwork, Inc. team wanted to take a moment out of their busy tech oriented days to affect an underserved population of Silicon Valley. As one of the most financially and technologically affluent societies in the world, Silicon Valley also manages to be one of the hardest working, but there are still underserved people that need help and Baynetwork, Inc. intends offer the community help to those in need. In addition to donating ten 16lb. turkeys and 5 chickens to the Catholic Worker House in Redwood City, the Baynetwork, Inc. Menlo Park team recognized that volunteering time was just as if not more critical than donating food.
In preparation for Thanksgiving, Baynetwork, Inc. for the second year in a row will volunteer their time at St. Anthony's Padua Dining Room in Menlo Park. The Baynetwork, Inc. team will help serve and prepare lunch for the day and also help prepare for the following day's Thanksgiving meal. The St. Anthony's Padua Dining Room has been serving low-income and the elderly since 1974. St. Anthony's Padua Dining Room currently serves an average of 450 needy individuals during the lunch hour 6 days a week
Baynetwork, Inc. employees are eager about this year's opportunity to give back to people in the companies immediate community. "Our philanthropic efforts are well received throughout the community, but out of all the pro-bono work or donated network equipment we provide, this is the opportunity I look forward to most. " – Jason E. Sutherland Web & Marketing Director, Baynetwork, Inc.
Since 1997, Baynetwork, Inc. a premier re-seller of new, pre-owned, refurbished and used network hardware equipment, used Cisco Routers, Juniper Switches, Dell Servers, Barracuda Firewalls, Ixia Testing Equipment, ShoreTel VoIP and many other premier IT hardware brands, has helped define and shape the secondary market of the IT network equipment industry. From complete network design and configuration to security analysis and private cloud deployment, Baynetwork's array of managed IT services and rapid product procurement help thousands of companies deliver digital media and content across the globe with reduced costs and shortened lead-times. Baynetwork services also include IT network asset recovery, enterprise network security, data center IT hardware replacement and managed IT services.
#########
The names of actual companies and products mentioned herein may be the trademarks of their respective owners.
For more information, press only:
Jason E. Sutherland, Marketing Director, (650) 561-8145, jason.sutherland(at)baynetwork(dot)com
For more information on Baynetwork, Inc.:
http://www.baynetwork.com