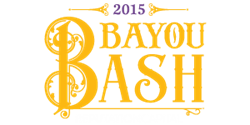 Las Vegas, NV (PRWEB) October 13, 2015
The Bayou Bash is back. Content marketing agency Rep Cap is throwing a party to celebrate this year's HR Technology Conference in Las Vegas. Human resources professionals, technology vendors and analysts are invited to enjoy a night of southern hospitality at the 3rd annual Bayou Bash on Sunday, Oct. 18 at House of Blues at Mandalay Bay.
Sponsoring the soiree are two companies who are well-versed in using technology to understand and transform the workforce.
BlackbookHR is a software company that measures and facilitates employee engagement, captures team feedback and maps relationships between employees. Organizations use the data BlackbookHR collects to improve retention, build better cultures and boost performance and productivity. Representatives from the company will be on hand during the conference in the HR Tech expo hall to answer questions and give product demos.
Fuel50 is career path software that is transforming the delivery of career pathing in organizations across the globe. Fuel50's machine intelligence allows organizations to deliver a personalized career path to an entire workforce. The LinkedIn-style, social career networking interface means HR can deploy a career framework and career path proposition fast that supports the development of an agile workforce. Fuel50 CEO Anne Fulton says, "Our technology is the fastest way to achieve engagement uplifts and retention improvements in this increasingly competitive talent landscape."
Rep Cap is a Baton Rouge, Louisiana-based content marketing agency that helps brands, including those in HR technology, tell their stories to customers, prospects and employees. The agency works closely with clients to develop top-notch B2B content that engages brands' buyers, stakeholders and fans.
This year's Bayou Bash is from 8-11 p.m. and is free to attend. For tickets, visit https://www.eventbrite.com/e/bayou-bash-at-hr-tech-tickets-18169056136
ABOUT REPUTATION CAPITAL MEDIA
Reputation Capital Media Services is a Baton Rouge marketing agency that helps B2B companies and their marketing agencies produce high-quality digital content, including blog posts, email newsletters, white papers and multimedia. Our editors and writers are experts in their fields, which include HR technology, employee benefits, and financial services and accounting. Contact Rep Cap for a free 30-minute consultation to find out how great content can help you attract and retain your customers.