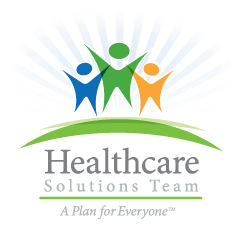 We always strive to provide the best service for our clients while making health care accessible to everyone.
Lombard, IL (PRWEB) March 12, 2014
Healthcare Solutions Team, a national health insurance brokerage agency, has received the 2013 Complaint Free Award from the Better Business Bureau (BBB).
Presented annually, the Complaint Free Award is given to BBB accredited businesses that do not receive any customer complaints over the course of the year. Healthcare Solutions Team also received this prestigious award in 2011.
"We always strive to provide the best service for our clients while making health care accessible to everyone" said Grant Born, partner with Healthcare Solutions Team. "To be acknowledged for something we are so passionate about is a boost for our entire team."
Healthcare Solutions Team employs more than 500 agents across the country who provide personalized solutions and optimized plans to fit each individual's budget and needs. Last year, the company wrote more than $100 million in annual premiums—serving approximately 100,000 customers and initiating 43,000 insurance applications.
"Our people are what make this company strong," said Joe Eichman, principal at Healthcare Solutions Team. "We empower them to make the right decisions for their customers, and it shows."
Eichman and Born created Healthcare Solutions Team in 2007 with the goal of providing families, individuals and groups with the best health insurance coverage for their needs and budgets. In today's complicated health care reform environment, Healthcare Solutions Team's licensed and accredited agents are well-versed on the variety of health insurance plans available on both the government run and private exchanges. They add the knowledge and guidance many people seek to understand their options in the marketplace.
In addition to providing health care insurance, Healthcare Solutions Team offers a further array of coverage including dental insurance, critical illness plans, Medicare supplements and life insurance; simple Health Savings Accounts (HSA); high-deductible plans; short-term medical coverage; small business, self-employed and group health care; and major medical plans for individuals and families.
As one of the country's premier health insurance agencies, Healthcare Solutions Team has received many accolades, including being named America's #1 Managing General Agency by Assurant Health for two years in a row, listed in 2012 and 2013's "Inc. 500|5000" and named America's #1 Career Health Insurance Agency.
For more information on Healthcare Solutions Team, contact Jackie at (630) 261-3000 or jbuffo(at)aplanforeveryone(dot)com. Or, visit the company's website at http://www.HealthcareSolutionsTeam.com.