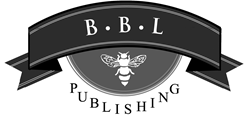 We want to clear the clutter from the publishing path and give authors practical solutions for their journey.
Oceanside, CA (PRWEB) June 15, 2014
Authors and Speakers who want to raise their profile and credibility with a professionally published book now have a new option - BBL Publishing, a new division of Build.Buzz.Launch. Media (http://www.buildbuzzlaunch.com ).
Recently launched at James Malinchak's Big Money Speaker Conference in Los Angeles, the new imprint will use a hybrid publishing model to bring professional books to market more quickly than through traditional publishing houses and with a higher quality than many self-publishing options offer. The imprint will consider manuscripts - fiction and non-fiction- in the health, wellness and spirituality genres.
"There are a lot of authors and speakers whose stories need to be told, but most of their books won't make it to bookshelves with a traditional approach," said Leann Garms, Founder of Build.Buzz.Launch. Media and BBL Publishing. "So, most will try self-publishing with hit or miss success and often an inferior book product."
As a hybrid publisher, BBL brings the expertise, quality and support that you would receive if traditionally publishing a book, but the author retains the control of self-publishing and higher royalties, with shared costs for production.
"We created BBL Publishing to partner with authors whose stories we feel need a voice and help them bring a more professional book to market, more quickly", Garms said. "Many would-be authors or speakers have a message that can't wait the year or more that bigger houses take to publish - assuming you could even get a contract."
For writers who still want to self-publish, parent company Build.Buzz.Launch. Media will continue to help them navigate the publishing process, providing everything from editing, book cover and interior design, web design, publicity and marketing. The result in either case will be a high-quality book that can compete on the shelves of Barnes & Noble as well as on Amazon, with a marketing plan that gives the author the exposure and distribution they need.
"There are a lot of do-it-yourself publishing options on the market today, and frankly, many of them are simply taking advantage of new authors. We want to clear the clutter from the publishing path and give authors practical solutions for their journey."
The first titles to be published under the new BBL Publishing imprint and released in early Fall 2014 include:

"Healing Heart to Soul: One Doctor's Journey of Health, Healing, and Life", 2nd edition, by Peter J. Rappa, MD;
A revised and re-titled printing of "The Doula", by Bridget Boland;
and a new author release by Mel Zabel, "Meditation: It's Not What You Think".
BBL is also an option for authors who have been traditionally published in the past, but want to republish. "In traditional publishing with a big house, you have a very small window for success, usually about 3 months," said Garms. "If your book doesn't take off, then it's backlisted."
"We are working with some authors now who have compelling and marketable books which still have value to them, but have little value to a big publishing house," Garms added. " We don't want to see all of that work, and most importantly, their message, fade away."
One of the primary goals of the firm is to help authors navigate a publishing path that makes sense for them and offer the resources to make that happen. To help in that effort, BBL is offering a live workshop, "Navigating the Paths to Publishing", on Monday, June 30 in Dallas, TX. For registration information click here.
BBL Publishing will accept manuscript submissions in the health, wellness and spirituality genres, both fiction and non-fiction. Manuscript reviews are available in any genre for self-publishing or for submission to the BBL imprint.
Build.Buzz.Launch. Media also provides services to professional speakers to raise their profile through branding, presentation analysis and development, publicity and event booking. For representation consideration and/or manuscript submission requirements email leann@buildbuzzlaunch.com.