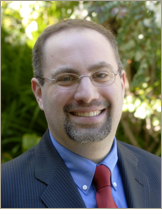 Orlando, FL (PRWEB) March 31, 2014
Strategic BCP, Inc., today announced that president and co-founder Frank Perlmutter, CBCP/MBCI, will speak to business continuity (BC) professionals at the 2014 Disaster Recovery Journal Spring World Conference in Orlando, Florida.
The session, "How to Become a BC Superstar (and Get Paid Like One)!", will be held on Monday, March 31 from 4:15 to 5:15 p.m., and will share practical insights to how BC professionals can take greater control of their destiny and make business continuity a more rewarding career.
Joining the session will be Kimberly Lawrence, ABCP, who is the Vice President and Business Continuity Program Manager at Sterling Bank, where she created a highly successful BC Program. Kimberly will share her experiences and insights in the financial services market.
Attendees will also learn:

Why many BC professionals are trapped in an unsatisfying employment situation.
How to identify common BC bad habits, learn how to shake them and get excited about making a change.
How to prosper and become part of an elite group of professionals using a powerful set of skills.
Frank Perlmutter is a nationally recognized speaker on the subjects of business continuity planning and management. He draws upon more than 18 years of experience, from Manager of DR/COOP for the U.S. Department of the Treasury, to senior consultant for PricewaterhouseCoopers and Ernst & Young, to lead business architect of the award-winning ResilienceONE® BCM software.
Learn more about this session at http://www.drj.com/events/spring-world-2014/breakout-session-track-three.html.
About Strategic BCP
Strategic BCP® represents a team of business continuity management specialists who empower organizations of all sizes to build cost-effective, action-based plans that can be implemented immediately in the event of downtime. The company's award-winning BCM software, ResilienceONE®, integrates risk assessment and management, BC plan development and maintenance, incident management, and compliance issues in one comprehensive easy-to-implement solution. It features proprietary algorithms and metrics that automate cumbersome tasks and provide comprehensive insight into an organization's risk profile. Strategic BCP complies with the U.S.-EU Safe Harbor Framework and the U.S.-Swiss Safe Harbor Framework. More information: http://www.strategicbcp.com.