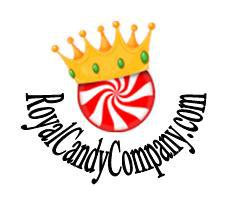 Most of us at Royal Candy know someone who has been affected by this disease and we want to do what we can to promote awareness and early detection
Mount Laurel, NJ (PRWEB) September 30, 2014
Royal Candy Company, a leading online distributor of candy, chocolates, nuts and dried fruit, announced its sweepstakes today to raise awareness of breast cancer. The contest will run from October 1st through October 30th. To be eligible to win, contestants must be over 18 years old, become a follower of Royal Candy Company's Pinterest board and follow all the instructions for entry.
According to the CDC, breast cancer is the second most common cancer among American women. While getting regular mammograms can't prevent breast cancer it can lower the risk of dying from the disease. Approximately one in eight women will be diagnosed with breast cancer during the course of their lifetime and each year more than 220,000 American women are diagnosed with the disease.
While these numbers seem daunting, awareness, early detection and treatment efforts are working. Women diagnosed with breast cancer are living longer. The National Cancer Institute reports that although only 75 percent of women with breast cancer survived more than five years in 1975, in 2011 more than 90 percent did. These numbers improve to 99% when the cancer is detected while localized.
"Most of us at Royal Candy know someone who has been affected by this disease and we want to do what we can to promote awareness and early detection." said Mike Dougherty, Sales Manager for Royal Candy Company.
In addition to running this sweepstakes to promote awareness, Royal is showing their support by making a donation to the Susan G. Komen organization. This annual event is designed to increase awareness and to help raise funds to support early detection, treatment and research in the fight against breast cancer. To support efforts of various breast cancer fundraising groups, Royal has added a section to its website that features pink candy and is offering free shipping on orders over $49.99.
About Royal Candy Company
Royal Candy Company of Mount Laurel, NJ has been delighting customers since 1990 with its stellar customer service and by selling only the highest quality candy at the lowest prices. Offering a wide selection of bulk candy, chocolates, wrapped and unwrapped candy, novelty candy, candies by the color, sugar free candy and more, ensures Royal can satisfy almost any sweet tooth throughout the continental US and Canada. To learn more visit Royal Candy Company's website.