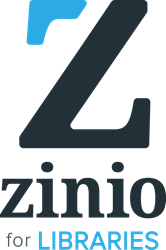 Given our large commuter population, Zinio is every commuter's dream!
Hackensack, NJ (PRWEB) May 10, 2016
Bergen County Cooperative Library System (BCCLS) has partnered with RBdigital from Recorded Books (Prince Frederick, MD) to offer digital magazine resources Zinio for Libraries to patrons.
Zinio features full-color, digital editions for instant desktop reading, mobile streaming, and mobile-app download. Patrons are able to select both new and back issues, adding them to personal reading libraries with no holds, no checkout periods, and no limits to the number of magazines checked out and downloaded. And with personal notifications for their favorite magazines, patrons never miss an issue!
Patrons have access to 227 magazines in the BCCLS Zinio for Libraries collection, including such popular titles as "OK," "The Economist," "Star," "The New Yorker" and "Newsweek".
"Zinio became popular with readers shortly after service began," said Marie Coughlin, Executive Director, Bergen County Cooperative Library System (BCCLS). "The variety of magazines offered makes Zinio suitable for readers with all kinds of preferences, and readers of all ages as well. The interface is easy to use and the magazines appear beautifully on computers and tablets. Readers love being notified when the next issue of their favorite titles is released. And given our large commuter population, Zinio is every commuter's dream!"
There are 77 public libraries with the Bergen County Cooperative Library System in New Jersey's Bergen, Essex, Hudson, and Passaic counties.
###
BCCLS patrons can access Zinio for Libraries through their library's website with an active library card.
About Recorded Books
Recorded Books is the largest independent publisher of unabridged audiobooks and provider of digital media to consumer, retail, professional, school, library and infotainment markets. The company owns an exclusive catalog of more than 22,000 audiobook titles narrated by professional, award-winning actors. Recorded Books provides digital audiobooks and eBooks, as well as other compelling third-party content, including digital magazines and films, through its proprietary RBdigital Gateway platform. The company operates in the United Kingdom through its W. F. Howes subsidiary and in Australia through its Wavesound subsidiary. Recorded Books was founded in 1979 and is headquartered in Prince Frederick, MD. For more information, visit http://www.recordedbooks.com.