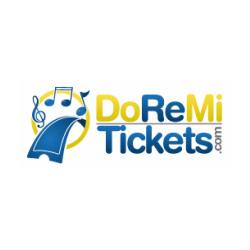 Los Angeles, CA (PRWEB) December 12, 2013
Any avid college football fan will tell you that the season truly begins after the regular season games and the bowl games begin. This year, the BCS National Champion will be determined on January 6, 2014 in Pasadena, California at the historic Rose Bowl Stadium between the Auburn Tigers and the Florida State Seminoles. Due to the popularity of this once a year event, tickets will not last long. Buy your 2014 BCS National Championship tickets will they remain and before fans have to pay two, three, four or even five times the ticket price for seats.
BCS Tickets National Championship Bowl:http://doremitickets.com/Venues/Rose-Bowl-Pasadena-Tickets
Tickets for this year's hottest commodity are now on sale and ticket holders should be rewarded with a superb game between the two best teams in college football. When the season began, experts and fans throughout the country fully expected Alabama to be playing in the National Championship game. However, Auburn's improbable last second victory over Alabama that saw a field goal attempt returned 103 yards for a game winning touchdown, Alabama was left on the outside looking in. Back to back victories in November over Alabama and Georgia propelled Auburn to the SEC Championship game where they rushed over Missouri with 545 yards on the ground for a chance to faceoff against the Florida State Seminoles.
Florida enters the National Championship game as the favorite after a 13-0 season saw them winning their games by an average of 42 points. FSU was led at QB by the likely Heisman Trophy winner Jameis Winston who battled back from controversy to finish his freshman season with 3820 passing yards, 38 touchdowns and only 10 interceptions. Because the outcome cannot be determined on paper, do not miss out on this once in a lifetime opportunity to buy tickets for what will no doubt be an exciting and spectacular game between two football juggernauts in California. Buy your BCS National Championship game tickets today.
Doremitickets.com #1 Source for NCAA Bowl Games Tickets. Secure Website, Money Back Guarantee. Doremitickets.com is a retail website founded in 2009. Since launching in 2009, our website has helped connect thousands of live entertainment fans to the vast network of ticket brokers that list tickets on the doremitickets® Online Exchange. These professional ticket brokers offer more than 7.5 Million event tickets on our exchange every day.
Contact:
John Cruz
Email: info(at)doremitickets(dot)net
Website: http://www.doremitickets.com