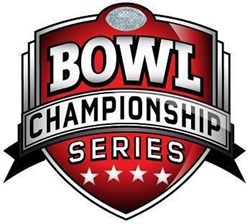 (PRWEB) September 26, 2013
Every year, college football teams and fans from around the country await those final BCS standings. Who will be number one? And which number two team will they face in the BCS National Championship? Fans wonder what bowl game their favorite team or alma mater will receive, and hence where they will be flying to this year to support them.
The BCS National Championship game will be played in the Rose Bowl this year, located in Pasadena California. Although a college game, tickets are still highly priced and can be hard to achieve. The Tournament of Roses does not sell tickets directly to the public. Tickets are given to select secondary markets and the residents of Pasadena. VIP and multiple hospitality packages will be available for purchase through Primesport. These options include tickets, travel, and stay.
Another way to purchase a ticket to the 2014 BCS game or any other bowl game is to use TeamTix. TeamTix are not tickets, but rather a team specific reservation. If a fan registers on TeamTix for a specific team and they qualify for a bowl game, that fan has the right to purchase a ticket at face value. Unfortunately, if the team does not qualify for a bowl game, that fan will not get a refund for purchasing a TeamTix. Fans better be faithful and a gambler to go with this route.
There are other ways to obtain a ticket to the big game on January 6th, but it may be costly. A limited number of tickets will be given to TicketMaster for fans to purchase. Tickets will be made available at 8am on December 11th, 2013. Prices range from $325 - $385, and that does not include any TicketMaster handling fees. Furthermore, restrictions apply. Fans can only purchase a maximum of two tickets per call, and four tickets max per person. Sounds like an expensive and complicated system.
Pasadena residents wanting to attend the 2014 BCS bowl game or Rose Bowl game are in luck. A limited number of tickets will be distributed to the Pasadena public. Tickets can only be purchased at the box office at certain hours, and each person can only purchase a maximum of two tickets. A $20 box office handling fee will also be applied.
Ticket Monster, Inc. will be the college football fan's best bet for any bowl game ticket. The lowest prices on the web, coupled with no service fees make Ticket Monster the go to spot for tickets. There is no restriction on how many can be bought, and the process is easy. No registering or gambling, just two clicks to checkout and fans can be on their way. Visit Ticketmonster.com to start your journey.
Conclusion:
BCS bowl games are one of the most exciting events across the country each year. Fans and players wait anxiously each week to see where their teams rank on the BCS standings. As the final weeks approach, plans will have to be made and bowl game tickets will have to be bought. Many outlets are available to let fans choose the tickets that are best for them. Where will fans be purchasing their 2013-2014 Bowl game tickets? Easy, Ticket Monster, Inc.