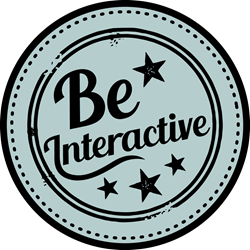 it's important for professionals to develop positive habits and practice these habits regularly so that they have the foundations in place to overcome potential challenges.
(PRWEB) January 05, 2016
In many ways success is subjective, what one person may view as an accomplishment or milestone, another may not. However whilst people measure success in different ways, the attributes of a successful person remain pretty much consistent across the board. Successful people are generally happy, relaxed, positive and strong. As 2016 rolls in, many people will be aiming for their own successes within the next 12 months and the New Year offers people the ideal opportunity for a fresh start and the chance to develop more positive daily habits. Over the last few weeks Be Interactive Pty have been helping young industry professionals prepare for the year ahead by sharing their insights into how to obtain success. The firm believe that to give themselves the best possible chance, it's important for professionals to develop positive habits and practice these habits regularly so that they have the foundations in place to overcome potential challenges.
About Be Interactive Pty: http://www.beinteractivepty.com/aboutus/
Be Interactive Pty have outlined some of the most important habits business professionals should develop in order to reach maximum success in 2016.
1. Learn to Say No
Learning to say no is important as it prevents a professional from succumbing to pressure and putting the quality of their work at risk. For a healthy and productive life it's important for professionals to learn to say no internally and externally, meaning that it's just as important to say no to themselves as it is to others. Saying no helps professionals stick to their principles, focus on their goals and avoid being taken advantage of by others.
2. Sleep
Ask almost any business professional if they get enough sleep and 9 out of 10 times the answer will be no. Tiredness causes people to make poor decisions as the brain is unable to process information as effectively, which in business can be disastrous. Unfortunately, due to the nature of the modern world a good night's sleep is becoming more elusive and with the demands on business professionals increasing, people are working longer hours. However, without sleep, these extra hours are not increasing productivity and Be Interactive Pty are urging professionals to look after themselves and get more sleep in 2016.
3. Be motivational
Being able to motivate others is a sign of a great leader, however this skill is just as important to those not in leadership positions. Motivating others encourages professionals to engage better with people, open up new lines of communication, and build more honest and meaningful relationships.
4. Write frequently
The average person has 50,000-70,000 thoughts per day, so why waste them? Writing can help people connect with themselves and find their purpose. Anyone can enjoy writing and seeing ideas on paper can help a professional gain more confidence in their abilities and courage in sharing their insights with others.
Based in Brisbane, Be Interactive Pty is a leading sales and event marketing firm that helps businesses from a wide range of industries improve customer relationships and generate high revenue. Through one on one customer interactions the firm gain a thorough understanding of each customer they meet as an individual. Then, using these insights creates a personalised, memorable experience which drives customer loyalty and strengthens their clients brand awareness.