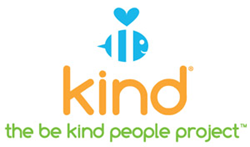 "We celebrate teachers, we thank them, and we encourage kids to do the same," said CEO and founder Marcia Meyer.
PHOENIX (PRWEB) August 03, 2018
Across the country kids are heading back to school—and odds are, their teachers arrived days ahead of them, most working over the summer to prep for the year ahead. While the end of the last school year saw heated public debate around education and a heightened awareness of school violence, The Be Kind People Project believes that change comes with an attitude of gratitude.
The Be Kind People Project spent the summer focused on those teachers and brainstorming ways to turn the tide and start the 2018-2019 year with respect and kindness.
"We celebrate teachers, we thank them, and we encourage kids to do the same," said CEO and founder Marcia Meyer. Meyer says she was watching a dress rehearsal for the 2018-2019 school year when she saw Be Kind Crew lead, Ivory Myers, spontaneously break into a chant. "I knew he was onto something, encouraged him to develop it and I couldn't be more pleased with the end result."
Ivory's original number, "To Our Teachers," is an ode to educators presented by THE BE KIND CREW with their signature high energy urban dance and rap poetry. It was directed, filmed and edited by BE KIND CREW members, Justin Villalobos and Francisco Monarrez.
"As part of THE BE KIND CREW, we get to thank and honor educators nationwide every day and this year we knew more than ever that we needed to show them how much we care and appreciate them! So, we made up this little jingle that not only is catchy, but has true meaning behind every lyric," says Ivory. "We want students to be sure to thank their teacher(s) every chance they get to show them their hard work does not go unnoticed. Hopefully, this number sticks in their minds and inspires them to do it often!"
The Be Kind People Project is encouraging parents, kids and adults who are remembering that special teacher who made the difference in their life, to pay it forward by simply sharing the video to their educator of choice to start the school year off in a positive way.
View the video here: https://www.youtube.com/watch?v=6VgnAybwQhY
#BeKindThankTeachers
About The Be Kind People Project: http://www.BKPP.org The Be Kind People Project® (BKPP) is a Phoenix-based 501(c)(3) non-profit focused on initiating positive social change in schools in order to improve the learning environment for student academic achievement, ameliorate unwanted behavior issues (including bullying and cyberbullying), and provide a framework for responsible and enduring youth development. BKPP's innovative and culturally relevant programs integrate social, emotional, academic, civic, teacher appreciation, wellness, digital responsibility, online safety, and character education with a high energy, interactive approach that CONNECTS with students through the voice, attitude, and urban dance of THE BE KIND CREW™. THE BE KIND CREW is a group of over 40 highly talented professional urban dancers and education specialists who serve as an inspiration and positive role examples for students nationwide. The Be Kind Pledge™, at the core of the program, offers a foundation for developing a personal code of conduct and enduring values to prepare students to be caring, contributing, and respectful family members, citizens, and leaders. Since its inception, BKPP has delivered over 30 million character education resources to more than 6 million students in 14 states, 96% in Title 1 schools. Its BE KIND Break, an online learning program, is used in 493 cities worldwide. BKPP qualifies for AZ tax credits (as a QCO) up to $400/person.