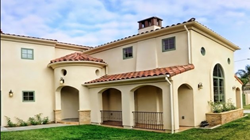 Specialized and supportive, case managers at Beachside Recovery drug rehab center are passionate about creating personalized addiction recovery plans
Newport Beach, CA (PRWEB) August 04, 2016
According to the National Institute on Drug Abuse, more than 90,000 Americans per year die as a result of an addiction to alcohol or illicit and prescription drugs. In effort to combat this statistic, a Southern California drug rehab center is reaching new heights when it comes to addiction treatment. Beachside Recovery Center is truly committed to taking addiction treatment to the next level. Their network of providers desires to offer a wide variety of addiction treatment options because they truly believe that there is no single cure for the disease.
Leslie Preston, a case manager at Beachside Recovery Center, confirmed that, "because addiction is a disease that takes a toll on both the mind and the body, it is imperative to treat both the mental and physical side effects of the illness." Beachside is already renown for their innovative dual diagnosis treatment programs that target both the psychological and physical aspects of addiction. For the past year, they have implemented the use of Nexalin Technology to great success.
When used in conjunction with a clinically managed detox, relapse prevention practices, and counseling, Nexalin's innovative technology dramatically improves the possibility for successful sobriety. This cutting edge procedure has been shown to strengthen the chance of complete and lasting recovery. The brain plays a drastic role in comprehensive, holistic healthcare. Nexalin Technology has been cleared by the FDA as a highly effective, natural treatment for targeting the brain's neurochemistry. This drug-free procedure involves the hypothalamus and midbrain being stimulated by a repetitive waveform that supports specific resets of brain functions. The relaxing procedure involves laying quietly for 40 minutes with pads placed on the forehead and behind each ear. Nexalin sessions are safe, comfortable, and easy.
It is imperative for clients to first go through detox at the start of their addiction treatment program, because it causes the brain to let the body know that it is no longer dependent on the illicit drugs or alcohol. Many individuals voice concerns about withdrawals making recovery impossible, but Beachside's staff members are experienced at supporting their clients through a clinically managed detox in order to maintain their comfort and safety throughout the entire process. After a successful detox, clients have the opportunity to incorporate Nexalin sessions into their individual recovery program.
Specialized and supportive case managers at Beachside Recovery drug rehab center are passionate about creating personalized addiction recovery plans tailored specifically to each client's substance abuse history and severity of addiction. Their luxury housing accommodations are second to none and function as an ideal location to focus on restoration and recovery. Beachside takes on new clients through balanced, rolling enrollment in order to keep a low capacity and maximize their quality of care. Low client intake is upheld so that every client has continual access to their comprehensive care and broad spectrum of services, which now includes Nexalin Technology.