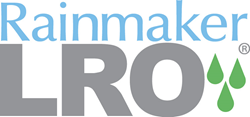 Now with LRO our managers are given a sense of flexibility and a sense of empowerment in the pricing process. The system has also focused us to pay closer attention to pricing instead of being distracted by it.
Atlanta, GA (PRWEB) March 27, 2014
The Rainmaker Group, the leading provider of revenue management and profit optimization solutions to the multifamily housing and gaming/hospitality industries, today announces Boston-based Beacon Communities has revitalized its operational platform since engaging Rainmaker LRO as its revenue management system in 2012. With the optimized pricing software in place, the firm successfully improved its overall rent growth as well as completed significant cultural shifts to focus on revenue as opposed to strictly occupancy. As a result, the firm has realized rent growth of $300-$500 per unit at some properties.
"Prior to implementing LRO, we were a company focused on putting heads-in-beds. It was all about occupancy and not about revenue growth or operational efficiencies," said John Reardon, Marketing Director for the development, investment and property management firm. "A good portion of our portfolio is affordable and our pricing practices were founded in that mindset. After implementing LRO, it became very clear there were a few areas where we could improve our operational sophistication to really make revenue management a success at our communities. Without LRO, we would still be leaving significant amounts of money on the table."
Leveraging LRO's lease expiration management and variable lease terms had a profound impact on all areas of operations for Beacon. By staggering move-ins and move-outs, the firm is realizing improved unit turn time and efficiency, reduced maintenance overtime costs and higher quality workmanship as the maintenance teams can be more diligent on their work orders. On the pricing side of the operations equation, Reardon believes LRO allows psychological leeway in pricing.
"Prior to LRO our leasing staff and managers were uncomfortable being aggressive with pricing because they didn't want to be the problem behind poor occupancy," said Reardon. "Now with LRO our managers are given a sense of flexibility and a sense of empowerment in the pricing process. The system has also focused us to pay closer attention to pricing instead of being distracted by it."
Fewer distractions in pricing enabled Beacon to be more proactive with operational issues. The firm has been able to quickly address any leasing, marketing or operational practices impacting pricing and occupancy. Without LRO in place, these activities were not closely monitored and the connection between these departments and overall pricing was not a high priority.
"Successful apartment unit pricing isn't all about facts and figures or algorithms and mathematical equations," said Andrew Rains, president of Rainmaker LRO. "The Beacon team quickly realized the importance of having every department from leasing and maintenance to marketing and executive leadership involved in the pricing process. As a result, they have been able to significantly enhance their operational efficiencies to gain even greater revenue growth. Their holistic approach to revenue management has positioned them for ultimate success, and we are excited to see what that success brings."
Rainmaker LRO® is the leading multifamily lease rate optimization solution used to maximize revenue from apartment leases. The system calculates optimized pricing based on multiple factors that influence rate setting, including traffic and lease duration, move-in dates, competitive affects and other metrics. The system also produces enterprise-wide demand forecasts by measuring and analyzing historical and current market metrics and performing calculations necessary for occupancy predictions that are dynamically updated as market conditions change.
About Rainmaker
The Rainmaker Group is the market leader in profit optimization solutions for the Multifamily Housing and Gaming & Hospitality industries. Rainmaker software, coupled with professional business consulting services, enables multifamily housing operators to maximize revenue from apartment leases and helps operators of casino hotels and other hospitality enterprises secure the most valuable customers to increase their profitability. An innovator and thought leader in the highly specialized revenue optimization field, Rainmaker leverages cutting-edge research to bring customers the most sophisticated systems and help them achieve the highest profitability from their assets. Multifamily housing clients include leaders such as AvalonBay Communities, Equity Residential, Gables Residential, Post Properties, MAA and more. Gaming/Hospitality clients include leading casino/hotel organizations such as Atlantis The Palm Dubai, Caesars Entertainment, MGM Resorts International, Omni Hotels & Resorts, Wynn Las Vegas and many others. A Microsoft Gold Certified Partner headquartered in northern Atlanta, GA, Rainmaker has for three years running ranked on the Inc. 5,000 list among America's top fastest-growing, privately held companies. For more information, visit http://www.LetItRain.com.
About Beacon Communities
Beacon Communities, LLC is a Boston-based development, investment and multifamily property management firm. With more than 40 years of expertise in the industry, Beacon maintains a mixed portfolio of both market rate and affordable properties with approximately 12,000 units in total. The diversity of its portfolio speaks to their ability to form joint ventures with an array of partners including landowners, community groups, colleges and equity investors, as well as their ability to work cooperatively with public officials and concerned citizens. For more information about Beacon, please visit, http://www.beaconcommunitiesllc.com.