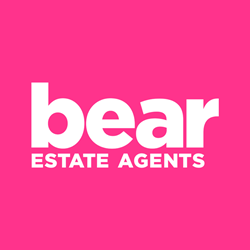 Southend-on-Sea, Essex (PRWEB UK) 12 September 2016
Property prices have been increasing dramatically and so have the coffers of estate agents charging percentage commissions. This is not the case for Bear Estate Agents; they are breaking the mould of traditional estate agency with their low fee and thoughtful sale, policy.
Located in Essex, the young estate agency has shaken up 'High Street Agents' with their introduction of low fixed fees coupled with excellent customer service and care. The number one estate agency portal 'Rightmove' have recorded statistics that show the Bears have blasted onto the market by being 1st out of 106 offices in the area for the number of sales agreed during the first half of 2016.
Furthermore, Bear Estate Agents also came 1st out of 116 offices for the number of new sales instructions taken on during the same period from January to July 2016.
With their combined experience of 68 years in the industry, the Bears decided to make it their policy to offer a thoughtful service which strives to be fair, and includes as low a fee as possible in order to achieve this. To make this happen, there have been innovations in software and marketing. Of particular merit is the 'Bear Exclusives' page on their website http://www.bearestateagents.co.uk. Here, people can complete a short form and properties which match their criteria, will be sent to them automatically, 24hours before the property details appear on 'Rightmove' or 'Zoopla'. Ideas like this help keep costs down whilst still reaching the property buying public.
The Bears believe that ideas like this are fundamental in stopping soaring commission fees, driving property prices up and putting them out of reach of the people struggling the most in today's market, the first time buyer.
Asking Bear Estate Agents to market a property is a bit like asking to belong to a sleuth of bears. There is a sense of joining a community which has the client's interests at heart. The Bear brand is strong and the bright pink and white sales boards are popping up all around Essex, drawing comments from many who spot them.
The Bear Policy is proving to be successful and the Bears have just moved into new, larger offices to accommodate their growing team. The team is led by two brothers, Jay and Kyle Thain and when asked where the name of the company came from, Kyle explained: "It came from my nickname of Bear, which I have had since small, owing to a strawberry birthmark on my anatomy which was in the same place as the 'Care Bears' heart tags. The Care Bears were characters on children's TV, at the time!"
Where precisely this was located, Kyle did not expand upon.
Jay also praised his team's hard work and dedication to a 'down to earth approach' to selling houses: "We are not salesy or pushy, with hidden fees and doing deals behind our clients' backs, which seems to be the image an Essex estate agent has. We challenge this perception, as we are hardworking and trustworthy and like our Bear Agents, what you see is what you get."
Celebrating their two-year anniversary next month, the Bear Estate Agency will be launching their very own brand of property lettings, and with it bringing a unique overview and policy to this new venture. They will soon be seen to 'break the mould' in the world of property lettings, too.