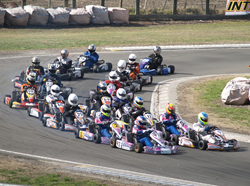 Two-way radios provide instantaneous, one-to-many communication. They enable the work team to be more efficient in responding to the various complications that can occur.
Dallas, TX (PRWEB) May 22, 2014
BearCom, a nationwide provider of wireless communications equipment and solutions, today outlined the areas in which entertainment centers can use two-way radios to make the greatest impact on guest services and operations.
"Most entertainment centers are an all-day, even all-night business. Managers are busy coordinating lots of moving parts, and many times staff is young and inexperienced," said Hugh Johnston, Product & Purchasing Manager at BearCom. "Two-way radios provide instantaneous, one-to-many communication. They enable the work team to be more efficient in responding to the various complications that can occur when overseeing miniature golf, bowling, go-karts, the gaming arcade or any activity areas throughout the complex."
Johnston noted there are many places where two-way radio communication enhances staff operations and the guest experience:
Food Service: Communicate instantly with staff to make sure pizza, hot dogs, candy, soda, and other concessions are available to your guests.
Safety: Call for support when more staff is needed to keep everything under control.
Security: Whether out in the parking lot or inside a crowded building, address incidents and risks in the most efficient manner.
Facilities/Maintenance: Respond quickly to operating problems so attractions don't grind to a halt.
Custodial: When children and teenagers flock to your business, the broom and the mop are in constant use. Respond to an immediate cleanup crisis.
Lost & Found: Kids can get separated from their parents. People leave their personal items unattended. Reunite people with their lost valuables immediately.
JJohnston said two series of radios from Motorola Solutions are especially well suited for entertainment center employees. He listed the Motorola CLS1110 and Motorola CLS1410, as well as the CLP Series, which includes the Motorola CLP1010, Motorola CLP1040, and the Bluetooth enabled Motorola CLP1060.
Motorola CLS Series portable radios are economical, compact, lightweight, and compatible with a variety of accessories. Simplified charging and cloning make CLS radios easy to manage. They are so simple to use that little or no training is required, which is essential when many employees may be part-time or seasonal.
Motorola CLP Series radios are even lighter and smaller. Their design integrates an earpiece, which makes for even more discreet communications. The CLP1010, CLP1040, and Bluetooth enabled CLP1060 are very easy to use, as they integrate only the essential accessory elements. The CLP offers the necessary range for employees to communicate from one end of the property to the other.
"Two-way radios help entertainment center staff cater to guests and their needs," Johnston said. "When the experience is a positive one, they will keep coming back."
For more information about Motorola CLS and CLP Series two-way radios for entertainment centers, please visit http://www.BearCom.com or call 800.527.1670.
About BearCom
BearCom provides a broad line of high-performance wireless communications products, services, and complete mobility solutions. Founded in 1981, BearCom is America's only nationwide dealer and integrator of wireless communications equipment, serves customers from 26 branch offices located throughout the U.S., has several affiliated offices around the world, and employs approximately 400 people. BearCom is headquartered in the Dallas, Texas area. For more information, visit http://www.BearCom.com and http://www.TodaysWirelessWorld.com.
MOTOROLA, MOTOROLA SOLUTIONS and the Stylized M Logo are trademarks or registered trademarks of Motorola Trademark Holdings, LLC and are used under license. All other trademarks are the property of their respective owners. ©2014 Motorola Solutions, Inc. All rights reserved.